Hawk Hosts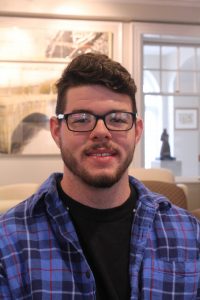 James M.
Favorite Spot on Campus:
Two trees near the library where I hang my hammock (it has a beautiful view of Barb)
Why I Chose SJU:
The second I walked onto campus I felt the energy and love for the school. From my first step on Hawk Hill I felt at home.
Fun Fact:
I own 22 tie-dye shirts and 19 baseball caps.