Nick Breitmayer & Nicholas Senatore
Wake Up With Cyclone & Senny (Saturdays at 1pm) [IN LIMBO]
Hawk Talk is a timeless sports show that features exclusive interviews in an attempt to discover the best stories in sports history.
Late Night Love Talk with Joey T. (Mondays at 10pm)
Listen and learn from THE most charismatic hawk on campus, Joey Trudo. If you need advice on how to spice up your love life, make sure to tune in! Call in for one on one pointers from the professional, or if you just want to hear some tunes to get you in the right mood.
Twitter

Rockin' the Hawk (Mondays & Sundays at 8pm)
Since listening to classic rock before he could talk, Jake Madeson has been eager to share his favorite music with the Radio 1851 listeners. Make sure to tune in to this Junior's 1-hour block of classic rock twice every week. You can expect to hear plenty of Pink Floyd, Beatles, Zeppelin, Billy Joel, and more.
Dave's Corner (Fridays at 9pm)
A variety talk show about whatever comes into my mind. All topics are welcome. This is a show where everyone and anyone can talk equally.
Sophia's Vibes (Tuedays at 6pm)
Doug Brooks & Patrick McCarry
Doug Down the Middle (8pm on Thursdays)
Tune-in to Doug Down the Middle (w/ Pat) to receive down-the-middle advice about ANY and ALL things. All responses will be unbiased in order to give you the best advice you have ever received. If you have questions, comments, concerns, or complaints, call in at 610-660-1098 and be prepared to be humbled. Also, the music is good 😉
Joseph McGill & John Ziglar
JXJ BackNForth (Wednesdays at 4pm)
A show regarding nerd culture, along with heated and invigorating debates regarding said culture.
David Goglia & Rory Houston
Tall & Small Fantasy Live (Sundays at 12pm)
All you need to know about fantasy football, right before the game! Hope you made some wise picks...
Mr. Libby's Art Room (Tuesdays at 2pm)
Constantly discovering new forms of art whether it be music or traditional forms of creating! Inspired by the one and only Mr. Libby who taught me about good music and good art.  Hopefully you'll hear something you've never heard before 🙂
An Hour with Alex (Mondays at 9pm)
Tune into an hour with Alex, a chill guy, and talk about sports and a multitude of other topics. Feel free to call in and ask him questions or even state your opinion on anything.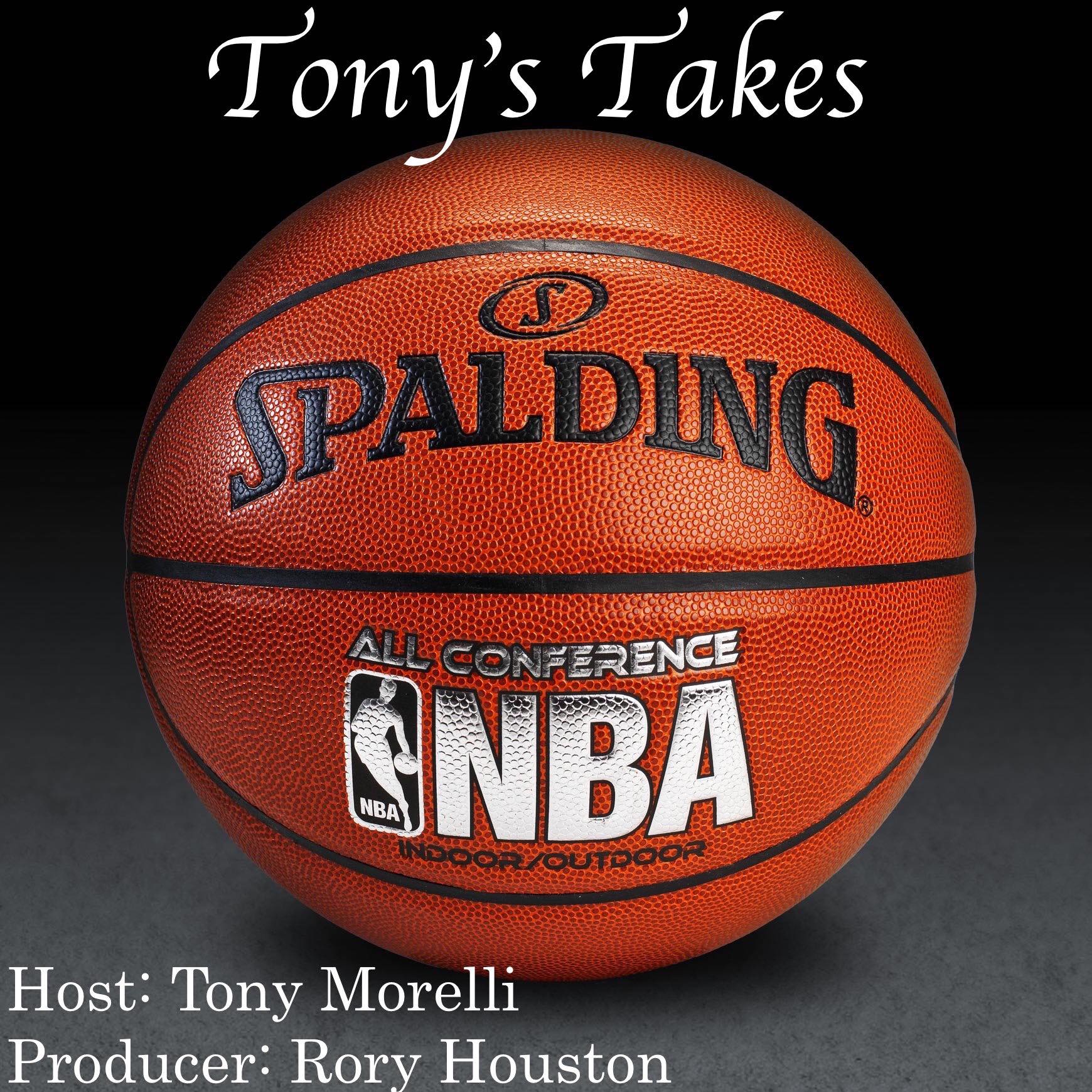 Tony Morelli & Rory Houston
Tony's Takes (Wednesdays at 6pm)
Tony's Takes is a leader in providing an in depth break down of basketball topics. Tune in to hear Tony and Rory go at breaking down plays, trades, and everything in-between. Call in to voice your opinion with Tony and Rory!
Shannon Nichols, Bernadette Crehan, & Maggie McGill
Radio Time (Thursdays at 4pm)
Listen in for the music catalogue of your DJs, Shannon and Bernadette, consisting of a collection of alternative, indie, pop, rock and more.
The Booth Review (Mondays at 12pm)
A sports radio talk show that covers every sport from the collegiate and professional level, intending to learn as much about the industry as possible. It is intended to cover any trending news in the sports world, incite thought provoking topics, and deliver the audience thoughts on them.
Twitter
jb619428@sju.edu
The SB60 (Thursdays at 6pm)
SB60 is a sports talk show that focuses on the latest news and stories from the sports world, covering the 4 major sports (baseball, football, basketball, hockey) and college sports as well. Sports opinions are combined with humor and pop culture references for a unique hour on Radio 1851.
Rambling Sports (Wednesdays at 3pm)
A conversation style sports show that keeps content fresh and new while covering all relevant sports stories throughout the week. Guests appearances by sport experts.
Ear to the Streets (Tuesdays at 8pm)
Covering everything Hip-Hop & Rap, from the mainstream Lil Uzi Vert's to the Camden come ups like Mir Fontane to the local heroes, like NxG.
Philly Talk with Allen R. Smith (Mondays at 2pm)
This show plays music from the great music of today and the classics from yesterday through many genres. When music is not on, everything from politics to sports is discussed with a primary focus on the Philly area.
Twitter

The Roost (Mondays at 7pm)
Late night talk and music channel with an open and inviting style. Guests will be invited often to shoot the breeze in a nice casual atmosphere.
Brent Sullivan & Connor Quealy
The Late Afternoon Radio Hour (Tuesdays at 5pm)
Take the afternoons to tune in for music and talk about events at SJU, student life, and current events in the news.
Patrick Vasas & Colin Lake
PC Sports Talk (Mondays at 1pm)
A sports radio show repping the City of Brotherly Love and its sports teams.
Alex Martin & Liv Schargel
Waking Up With Alex & Liv (Mondays at 11am)
Wake up and laugh with Alex and Liv and listen to some uplifting tunes!
Gfeller Radio (Wednesdays at 7pm)
Gfeller Radio discusses the latest in sports news. From the NFL to the NBA and more, Gfeller Radio talks about players, contracts, game outcomes and more. Every show ends with a 20 min session of new music from artists you may or may not have heard of!
Matts' Radio (Sundays at 6pm)
A show where one can listen to music, hear occasional discussions about the industry, send in calls for song suggestions, and just have a good ol' time.
Nate Tracy & Jeremy Campbell
Brothers and Coworkers (Thursday at 9pm)
Revolutionary discussions of television shows and movies, along with their streaming services, characters, and prestige.
Alternative Sound (Sundays at 9pm)
A show that lets anyone and everyone discover a wide variety of music and ENHANCE their tastes!
Pop Culture with PK (Wednesdays at 10pm)
Your weekly plug for pop culture, celebrity news, and sports updates.
The Ultimate Sports Show (Wednesdays at 8pm)
Daytime with Dom (Fridays at 10am)
Primetime (Mondays at 3pm)