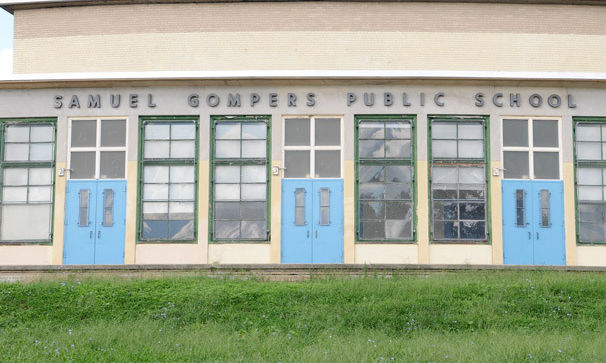 Mission: Gompers educational mission is to maximize the academic and personal competence of all its students. We recognize and value the potential of all students.
Vision: Give students in elementary school more opportunities to succeed in school by providing college-level mentors and tutors to serve during the afterschool program.
Gompers Afterschool Program Description of Service:
Volunteering at Gompers after school program (USPC) is a fun and exciting way to serve and connect with the community surrounding SJU. Volunteers help the students with their after school homework and even get time to play games outside on the playground (weather permitting). If you are looking to serve the local community and get involved in weekly service, Gompers is the way to go!
Gompers Kindergarten Classrooms Description of Service:
Weekly service also provides students the opportunity to volunteer in two kindergarten classrooms each week. Students volunteer in the classroom once a week for 1-2 hours and give more individualized attention to kindergarteners. Volunteers serve as extra hands in these kindergarten classrooms. Depending on the day and time volunteers schedule service, they could work with students on math, reading, writing, and other fun topics. The two kindergarten teachers we serve are Miss. Kubiak and Ms. McFetridge.
Location: 57th and Wynnefield Ave. Philadelphia PA 19131
Approximate Distance from SJU: 3 minute walk