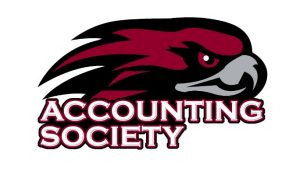 Welcome to the Accounting Society website. The Accounting Society at Saint Joseph's University helps provide accounting majors with an "outside of the classroom" knowledge of accounting. Every year, the Accounting Society introduces many educational experiences to the students, as well as allows for multiple networking opportunities.
The speakers we bring in include those among a variety of backgrounds. In public accounting, there is the Big 4: Deloitte & Touche, Ernst & Young, KPMG, and PricewaterhouseCoopers. In addition, we bring in several representatives from smaller, more local public accounting firms. Outside of public accounting, we have speakers with experience in finance, information technology, etc. We have even featured employees from the FBI.
Besides speakers, we have other programs that allows students to meet others. We have our mentor program, which allows freshman accounting majors to get paired up with juniors and seniors who are able to shed some insight on the major. There is also the Accounting Social once a year, which gives juniors that are applying for internships a chance to meet recruiters from all of the accounting firms.
Overall the Accounting Society meetings are definitely something that students look forward to. Seeing friends, experiencing learning outside of the textbooks, and most importantly to any college students: FREE FOOD! We're talking subs, pizza, soda, the whole nine. Please visit all of the links listed above to experience all that this site has to offer. Enjoy!