Potential Pledges thank you so much for showing interest in our Service Fraternity!  We accept new pledge classes in both the fall and spring semesters. This page will contain all the information you will need to know as far as recruitment! Check out our frequently asked questions section and contact our recruitment chair if you have any questions or concerns. Feel free to read Brother testimonials below on why we APO!
∅ Must be enrolled as a full time, undergraduate student at Saint Joseph's University
∅ Must be in Good Standing with the College (2.5 GPA or above)
∅ Must be a second semester freshman or older
∅ Must attend at least 80% of the 8 week pledge process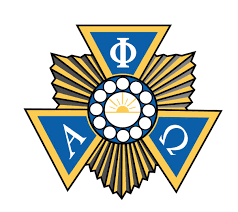 ∅ Must attend two chapter meetings
∅ Must complete 10 service hours by the end of the pledge process
∅ Must receive a perfect score on all 3 pledge quizzes
∅ Must be apart of Service, Fundraising, or Fellowship Committee within Pledge Class
Have more questions? Contact our recruitment chair by email
apo.sju@gmail.com
"APO has been an organization I can call home. Not only have made tons of new friends, but I am also able to do what I love...service."
"APO has given me best friends and roommates. In addition, I have learned how to stand with and for others. APO has taught me to care about the whole of a person and to see the person before the situation. "