1st & 10th Squared Circle Champion
55 Days SC Champion 1st
21 Days SC Champion 2nd
76 Days SC Champion Total
2x Defending SC Champion 1st
0x Defending SC Champion 2nd
First to Defend a Championship
The original and longest reigning champion of the SJU Squared Circle organization. The smack talker, sky walker. The man of the hour too sweet to be sour. Known to lay shirtless in bed, the Immortal John Lutz rules the world and has his Lutzamaniacs by his side. He sets the standard because... "What'cha gonna do when Lutzamania runs wild on you!"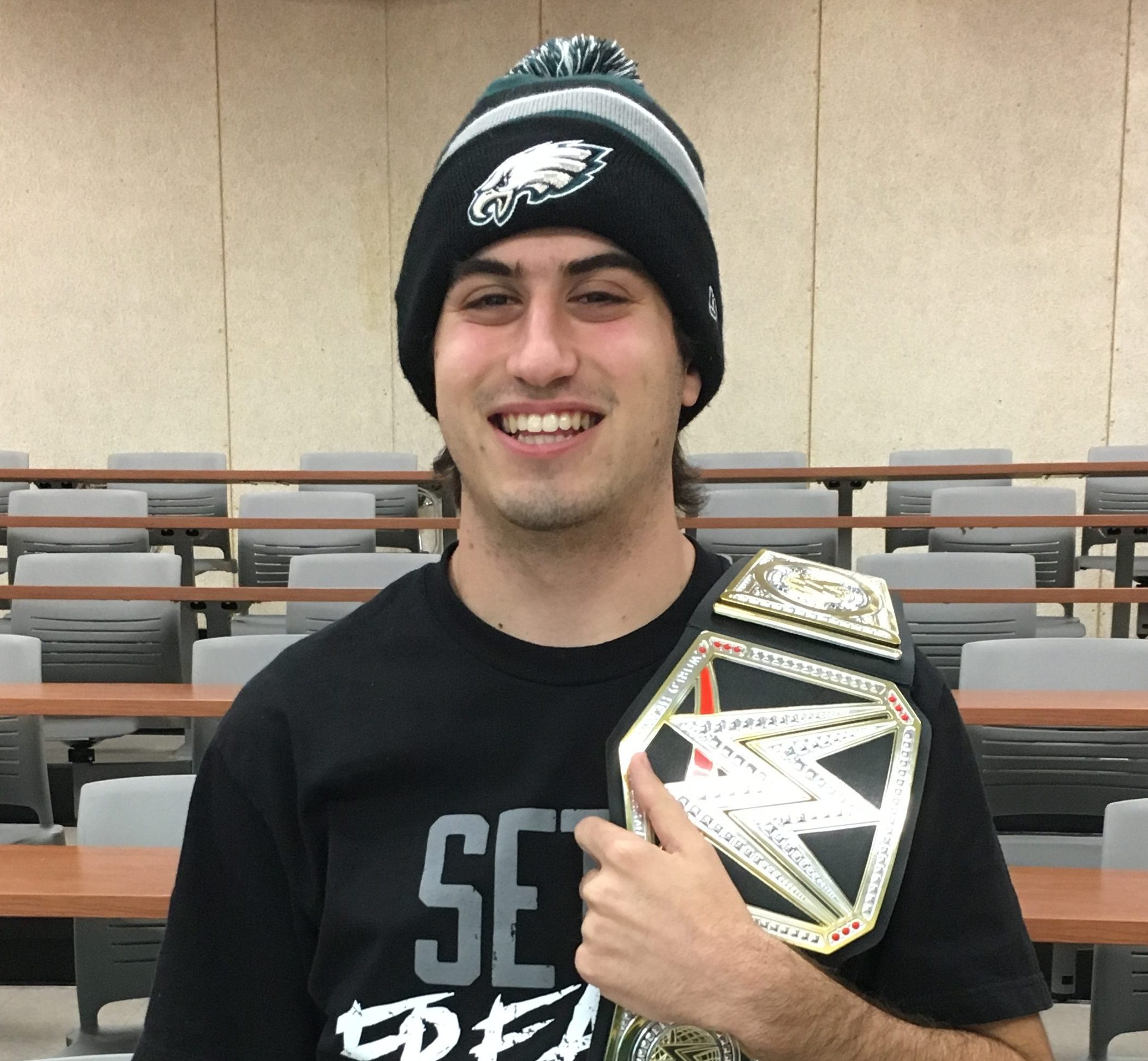 2nd Squared Circle Champion
29 Days SC Champion
0x Defending SC Champion
First NXT PPV Predictions Winner
At Survivor Series, it was none other than Chuck, the ultimate underdog, who dethroned John Lutz and prevented Lutzamania from further reigning in the Squared Circle. With his 10 extra points from the first ever NXT PPV predictions, Chuck stood tall.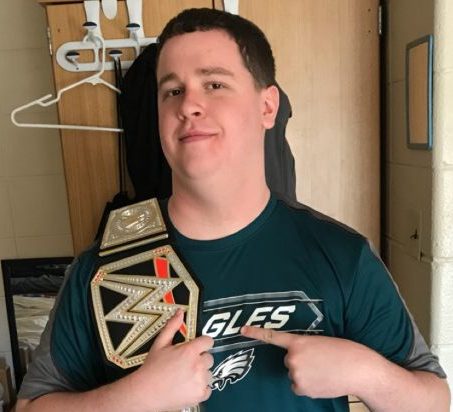 JEREMY "MILLENNIUM" CAMPBELL
3rd & 8th Squared Circle Champion
1st NXT Champion
43 Days SC Champion 1st
29 Days SC Champion 2nd
72 Days SC Champion Total
71 Days NXT Champion
0x Defending SC Champion
0x Defending NXT Champion
First Ever Dual Champion
First Ever Two Time Champion
After defeating Chuck at Clash of Champions, Jeremy held his title at high prestige. He wore it proudly throughout Philadelphia, only to eventually win the NXT Championship, thus becoming the first ever DUAL Champion of the Squared Circle. He still continues to boast about his past dual championship status.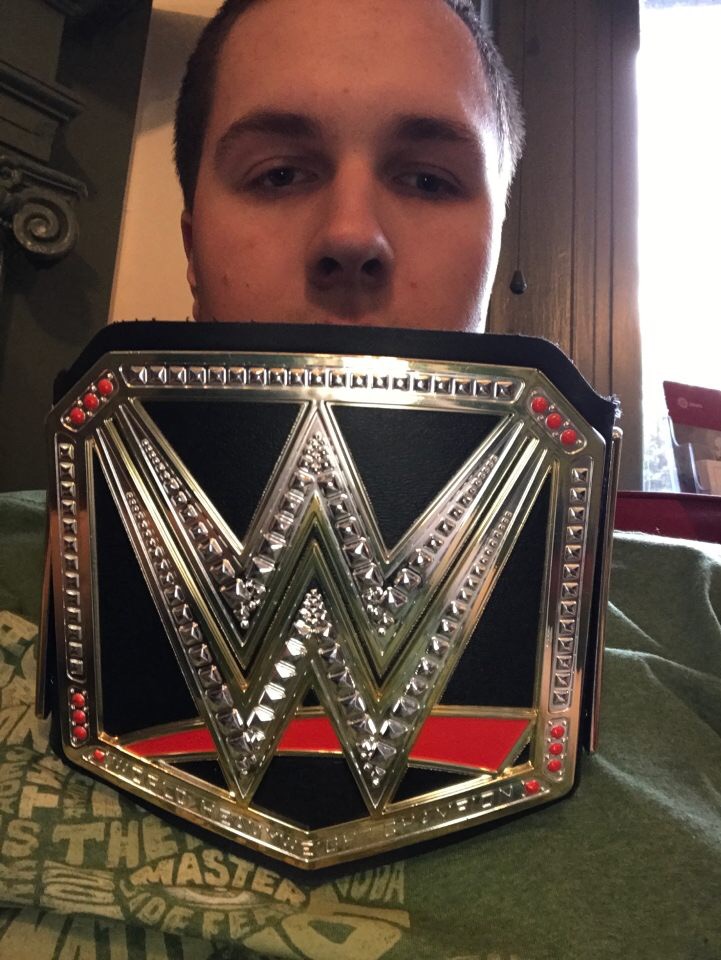 4th Squared Circle Champion
29 Days Squared Circle Champion
0x Defending SC Champion
Most Points at 89
David surprised everyone with his win at Royal Rumble, blowing Jeremy out of the water due to his extensive prediction skills. Due to abstaining from social media for Lent, Dave was unable to make it to the Reign of Red Tournament, but surprised everyone when he interrupted Brian as he celebrated his victory.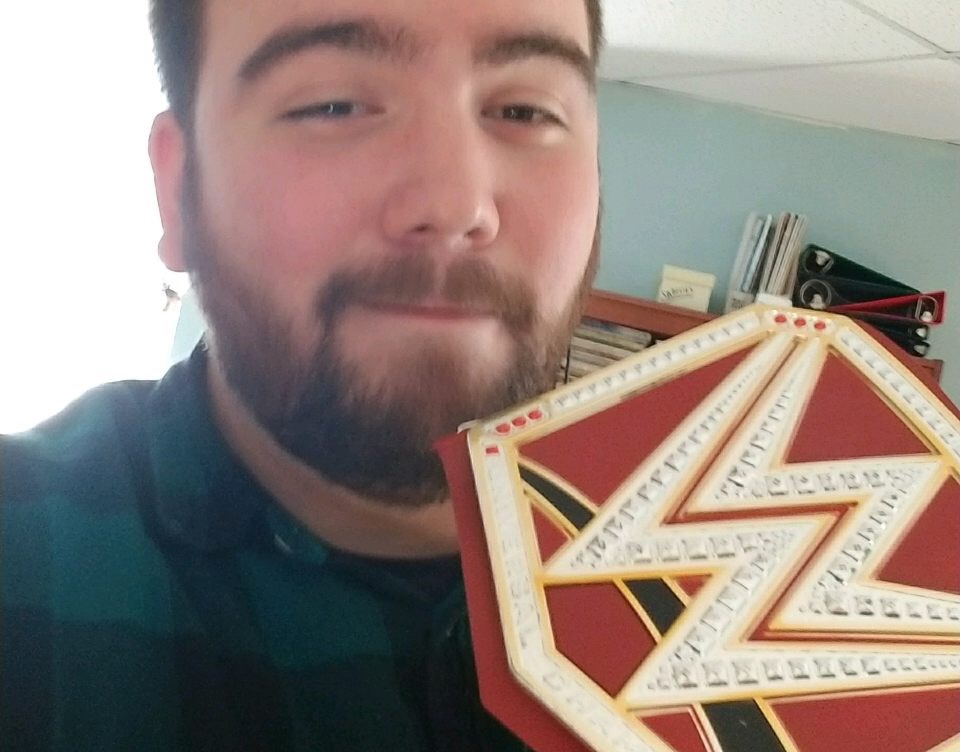 Currently Squared Circle Champion
Currently NXT Champion
4th NXT Champion
11th SC Champion
1st Reign of Red Champion
0x Defending NXT Champion
1x Defending RoR Champion
1st Mr. Money in the Bank
Second Dual Champion
Introduced the Reign of Red Championship
Bringing in the "REIGN OF RED," Brian continues to intimidate the competition. Working alongside Anthony, Brian attempted to display his championship status to the world by bringing in his own championship. People questioned his abilities, but soon realized he was the true champion after defeating Collin Giongo in the first ever Reign of Red Tournament. If you're reading this, it's already too late.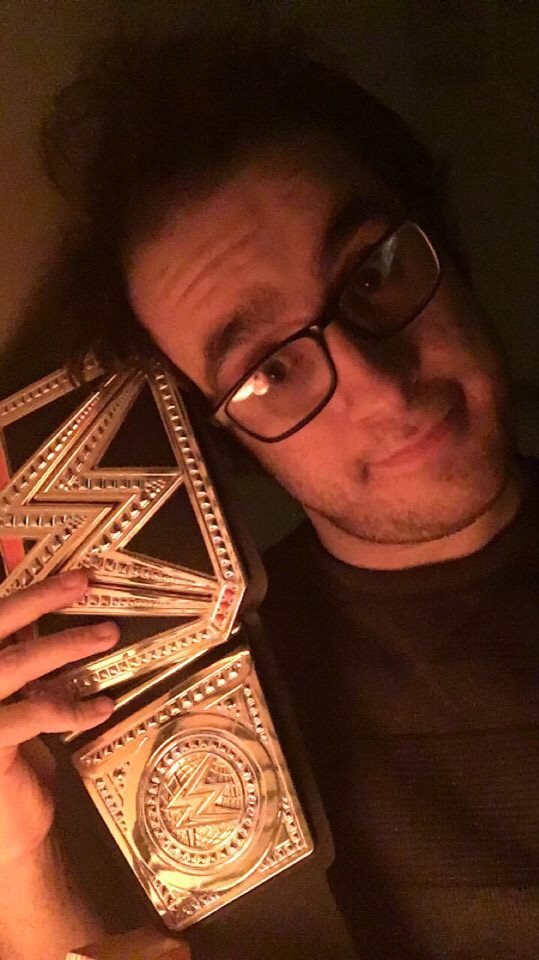 "MAD KING" ANTHONY PAPARO
5th & 9th Squared Circle Champion
15 Days SC Champion 1st
36 Days SC Champion 2nd
51 Days SC Champion Total
0x Defending SC Champion
The MADDEST king of them all at Castle Sourin, Anthony Paparo entices his weak followers to bow down before him and bend the knee. He surprised everyone when he beat the champion at the Elimination Chamber. With only one point keeping him from losing this title opportunity to John Lutz, he stayed strong and pulled off the big win. Now he's not just mad, he's pissed.
Creator of the Squared Circle Slammies
Steven has made his presence known by being incredibly active in club discussions, as well as initiating the first award ceremony in all of Squared Circle history.
Brought into the club through Radio 1851, Joey T has shown a true admiration for the product. Is an incredibly dedicated student, often bringing his assignments to the viewings.
2nd NXT Champion
71 Days NXT Champion
0x Defending NXT Champion
Creator of the Squared Circle Slammies
After overcoming the odds and becoming the ultimate underdog, Tim was capable of winning the NXT title from Jeremy at NXT Takeover New Orleans, the night before Wrestlemania. While not a ""Wrestlemania"" moment, this is truly one for the books.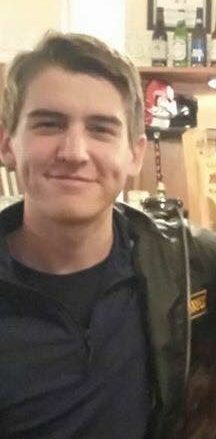 Doug, also being a part of Radio 1851, promises to shock the system at every opportunity and BLOW the competition out of the water.
Being introduced to the club by Doug and Angelo, Patrick plays the role of the dark horse, inching ever so slightly into the championship picture.
ANGELO "LOCO CUBANO" LOSARDO
Angelo, after coincidentally being lab partners with Nicholas, made his way into the Squared Circle in order to obtain the gold and bring pride to his "Cubano" heritage.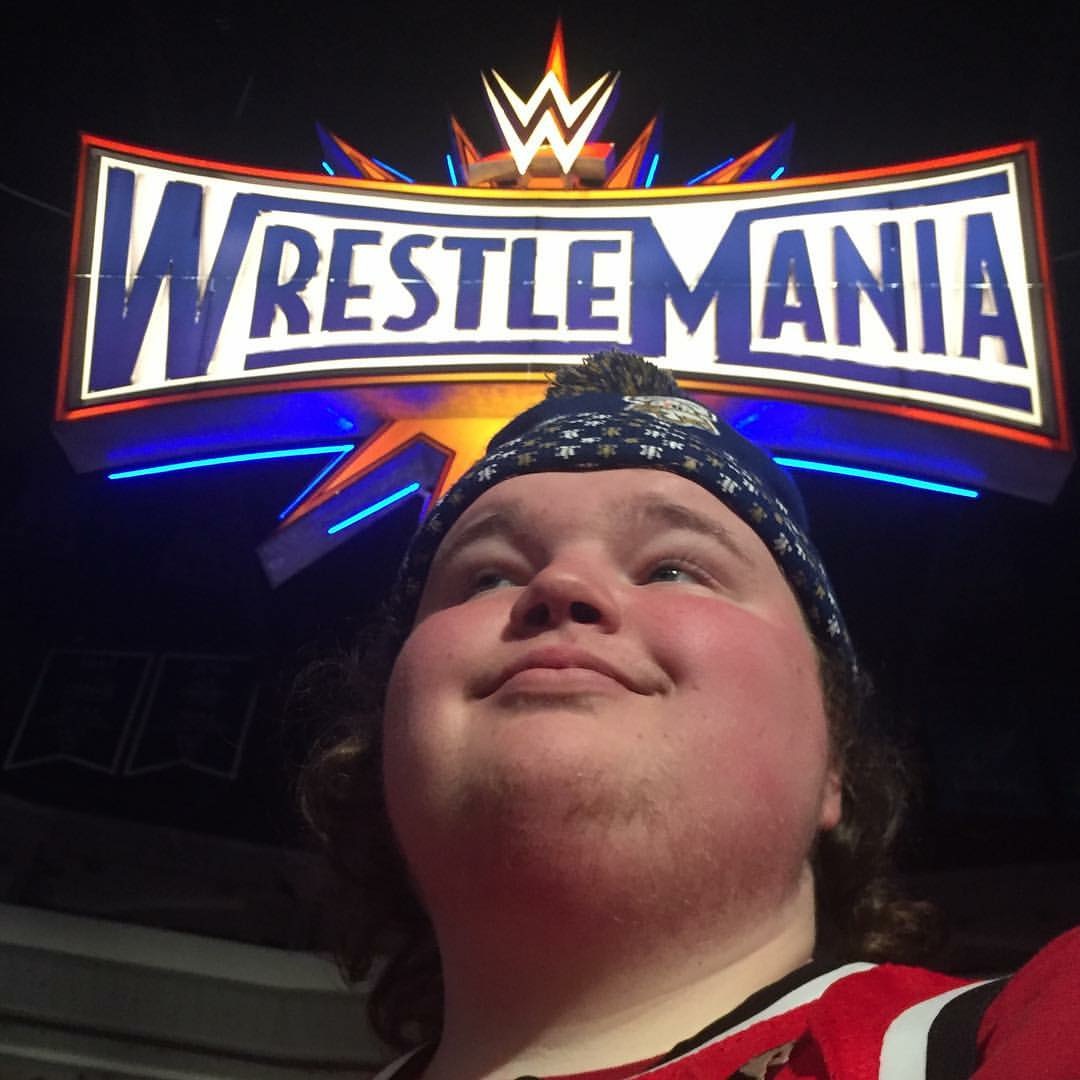 COLLIN "RAZOR RAMON" GIONGO
First General Manager of the Squared Circle
First Winner of the Reign of Red Tournament (Undertaker)
Collin was immediately thought of and trusted as the GM of the Squared Circle by Nicholas. He's proved to be a devoted fan, coming to practically all of the viewings, as well as attending PPVs in Philadelphia. He is a seat filler, so he has been spotted numerous times on the Network (You can see him behind JBL at Backlash 2017).
Once, when Nicholas was preparing to set up a PPV Viewing at the Science Center, Bradley ran into the Chairman. Quickly noticing the stacks of pizza held by Nicholas, Bradley questioned what was going on. After the club was explained to him by the Chairman, Bradley gladly became a part of the Squared Circle. It turns out Bradley was roommates with the one and only Brian Flatley!
Friend of Joey and Doug, Alex began his contract with the Squared Circle quickly after obtaining his very own radio show at Radio 1851. If Alex were to win the championship, it would no longer be just "An Hour With Alex," but rather "A Reign With Alex."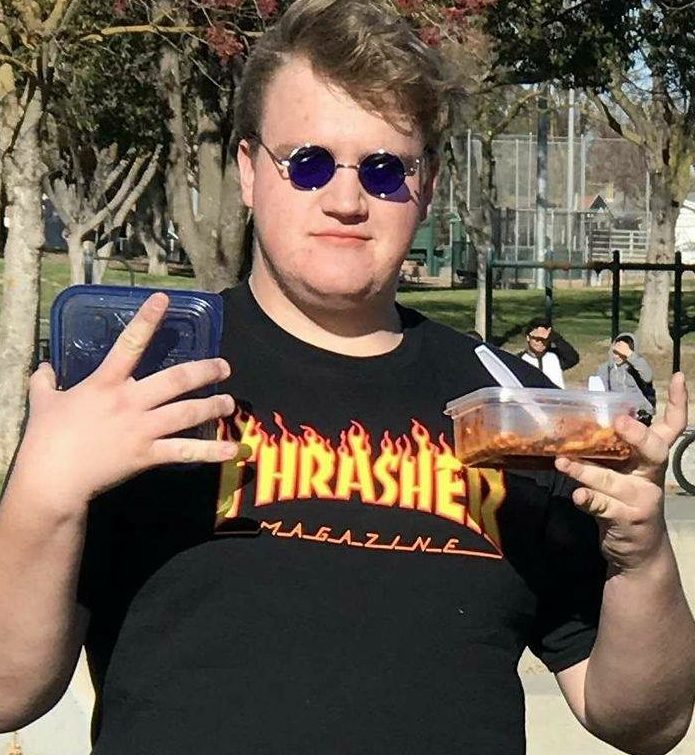 Resident of California
Connor and Nicholas have a long lasting relationship, stemming back to their days on the infamous Facebook page known to its members as "WSP." Connor and Nicholas were a part of the "Straight Edgy Society" and brought about countless promos to the page, rendering themselves famous in the group. Now, Connor hopes to reignite that flame in the Squared Circle.
Resident of Connecticut
Also coming from "WSP" and the "Straight Edgy Society," Andrew 'Nusky hopes to put his extensive wrestling knowledge to the test. Both Nicholas and Andrew had a full hour long Radio Show podcast regarding WWE and their respective experiences with the product. Unfortunately, this podcast was corrupted and never recorded.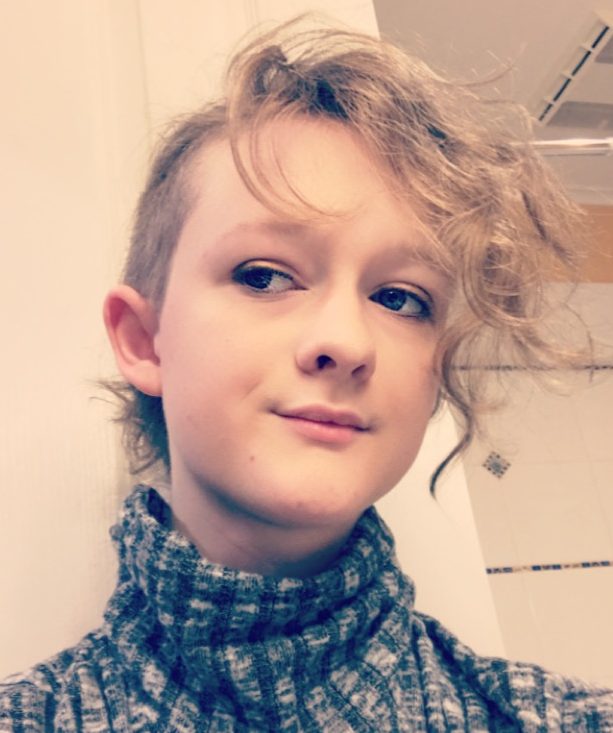 An avid UFC fan, Julie jumps onto the wrestling bandwagon after being consistently persuaded by her boyfriend, Nicholas. With her favorite fighters being Rose Namajunes and Andrei Arlovski, Julie hopes to shoot on the competition.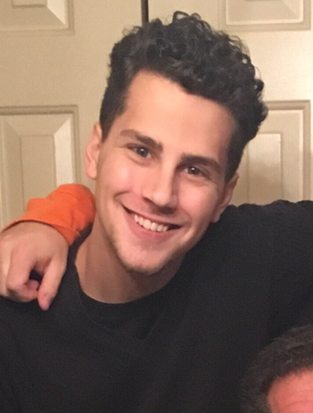 NICHOLAS "MR. CHAIRMAN" SENATORE
Currently Chairman
3rd NXT Champion
2nd Reign of Red Champion
64 Days NXT Champion
0x Defending NXT Champion
1x Defending RoR Champion
Creator of the Squared Circle

The first, original chairman of the Squared Circle, Nicholas, has always had a passion for professional wrestling. His wish for the club is to bring people of like minded personalities together in order to form friendships that otherwise might have never formed.
As the chairman's brother, Michael has inspired Nicholas to further pursue his passions in creating this club.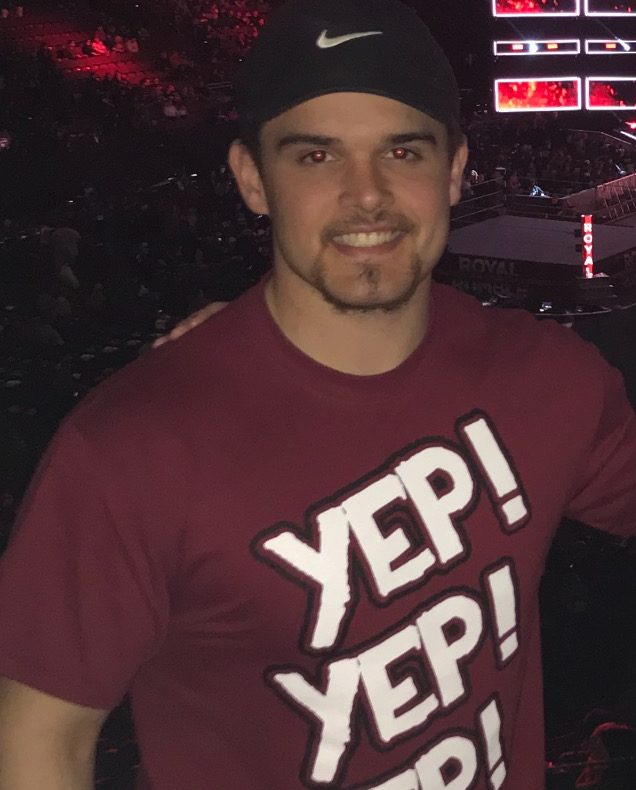 Nicholas's close friend and best friend to the legendary and truly inspirational Andrew Shelly. Is the brother to Keith Fallows.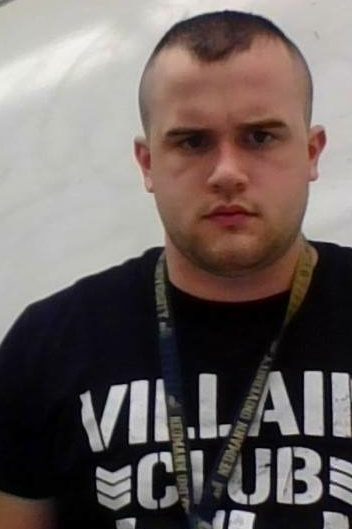 Brother to Nick and friend of Nicholas and the illustrious Andrew Shelly, Keith brings his incredible writing prose and extensive wisdom to the table.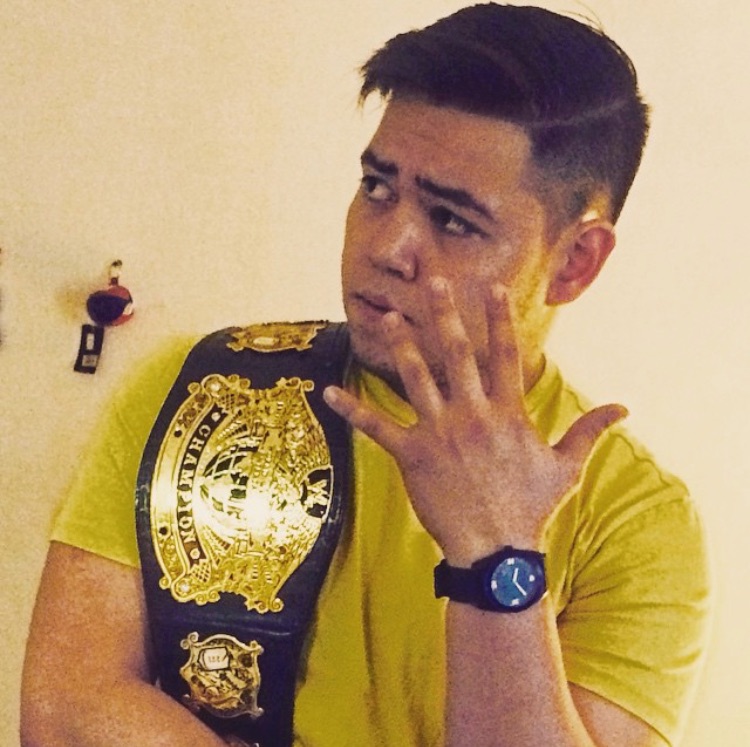 Friend, coworker, and "buddy" of Nicholas at his internship, John is a classic fan who revels in nostalgia for the older times of the business. If it weren't for those Wildlife Pandas and the ending of the Attitude Era, he would be in attendance for every show today.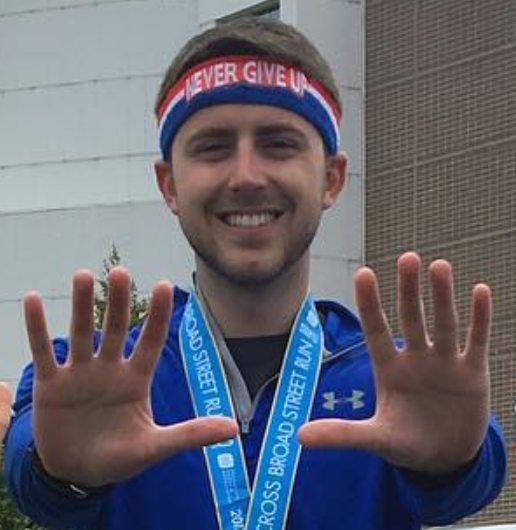 "THE PART TIMER" THOMAS GIACOMUCCI
7th Squared Circle Champion
29 Days Squared Circle Champion
0x Defending SC Champion
Illustrious entrepreneur and member of MacMucci industries, Thomas hopes to use his business background to apply a variety of heuristics and biases to overcome the competition. Winning his first title, in his first ever submission of predictions, at Wrestlemania will forever go down in SJU Squared Circle history.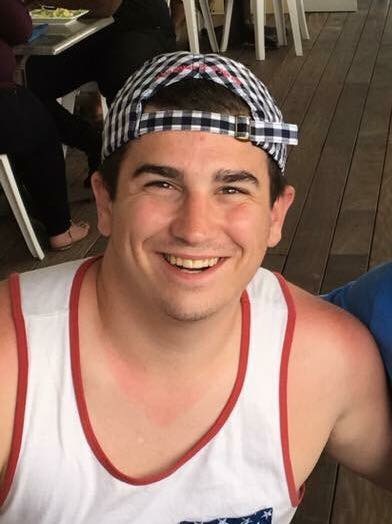 Andrew is the driving force behind this club. Had it not been for wrestling, Nicholas would have never been able to meet this wonderful human being. For weeks on end, Nicholas and Andrew's best friend, Nick Fallows, would visit eachothers households to watch RAW, Smackdown, and their respective PPVs. Andrew was always a helpful, considerate, and loving person who was always willing to lend a listening ear for those who needed it. In a way, he was a real life version of Batman, for he did countless things for many people without recognition from his peers. Thankfully for Nicholas, he was able to get to know Andrew and become close friends with him in the Summer of 2017. Nicholas, feeling a bond with his new group of friends unlike any other, found a place where he belonged. Nicholas extended his ideas of creating this club to Andrew, who was incredibly excited and supportive of this idea. Unfortunately, Andrew was unable to see this club come to fruition due to him being taken from us too early. Nicholas will forever remember and honor the life of his friend, Andrew.
6th Squared Circle Champion
29 Days SC Champion
0x Defending SC Champion
Michael Shelly is the father of the late, great Andrew Shelly. Growing and bonding with his son through professional wrestling, Mr. Shelly encouraged his son's interests and desires. Andrew went on to wrestle in countless matches as a Marple Newtown High School Fightin' Tiger thanks to the consistent guidance and determination provided to him by his Dad. There is nobody better than Michael Shelly to usher the Squared Circle into its first ever WRESTLEMANIA after winning the title at Fastlane. Without Mr. Shelly, the world never would have been blessed by Andrew's presence and this club would have never existed. We thank Mr. Shelly graciously for his continuous efforts and courageousness.