Sustainable Dining:
Dining Hall & Food Court
Obtain sustainable local produce within a 250 mile radius from campus for all dining hall meals.
Part of Aramark's Blue Cleaning Program - disinfect with Electrically Activated Water in order to eliminate harsh chemicals, carbon footprint, allergic reactions, and environmental hazards.
Hold meatless meals on certain Fridays each month.
Distribute reusable water bottles and meal containers to all students.
Installed water bottle refilling stations - so far, the 30 stations have saved over 30,000 water bottles each!
Bio Bin
Campus dining has "Zero Waste" mission- all materials available are recyclable or compostable
Catering services utilize fully-compostable plates and utensils
Bi-weekly "Weigh the Waste" program - we openly separate student's excess food into compostable or recyclable bins
Contract with Aramark- "Green Thread" platform emphasizes and supports Green Fund's sustainable efforts
Green Fund sponsored the $20,000 creation of the Bio Bin.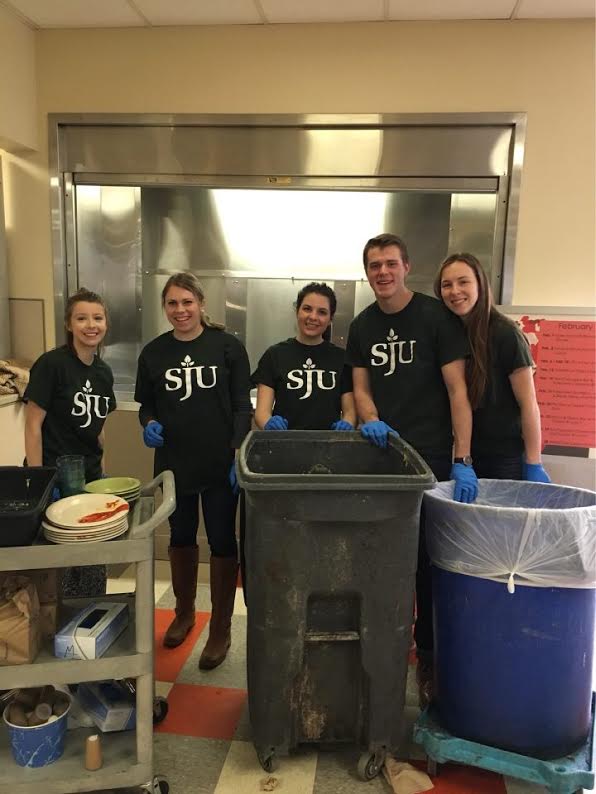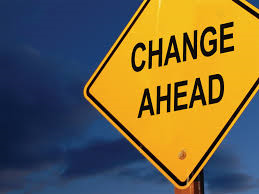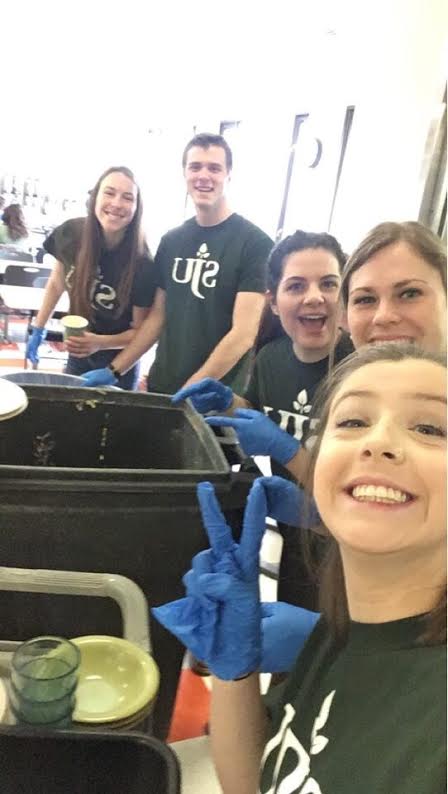 Recycling:
Implemented a uniform recycling and trash collection system campuswide in five phases:
1- campuswide color-coded recycling & trash stations.
2- recycling bins in all on campus residence rooms.
3- recycling bins in each individual office on campus.
4- color-coded trash bag system in order to improve the recovery of recycled materials from the housekeeping staff.
5- removal of trash/recycling containers from individual classrooms to place an emphasis on the importance of utilizing the centralized hallway system.
Additional Recycling Programs
Battery Recycling Program
Writing Instrument Recycling Program
Ink/Toner Cartridge Recycling Program
Lightbulb Recycling Program
Hazardous Waste Recycling Program
Biomass Recycling Program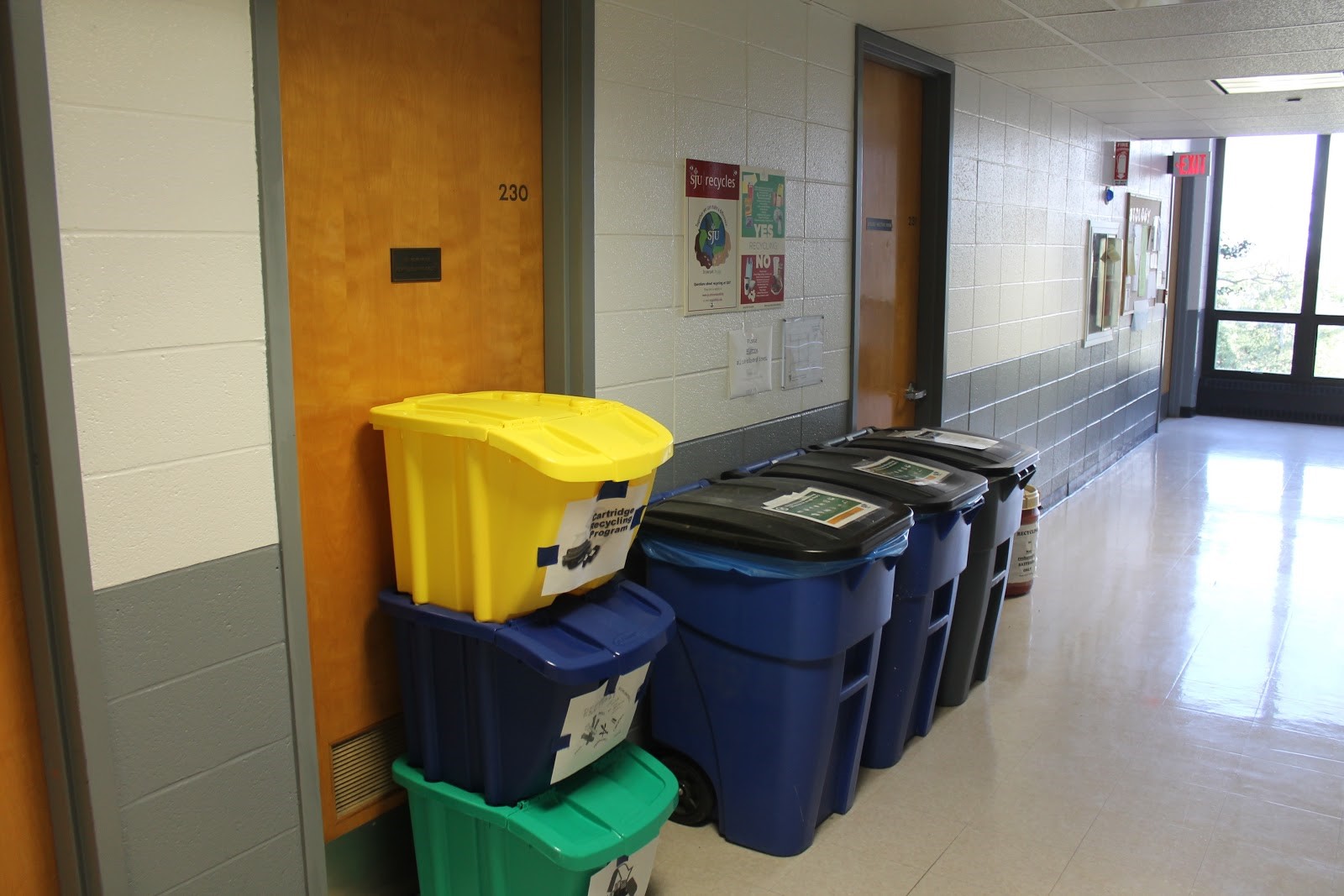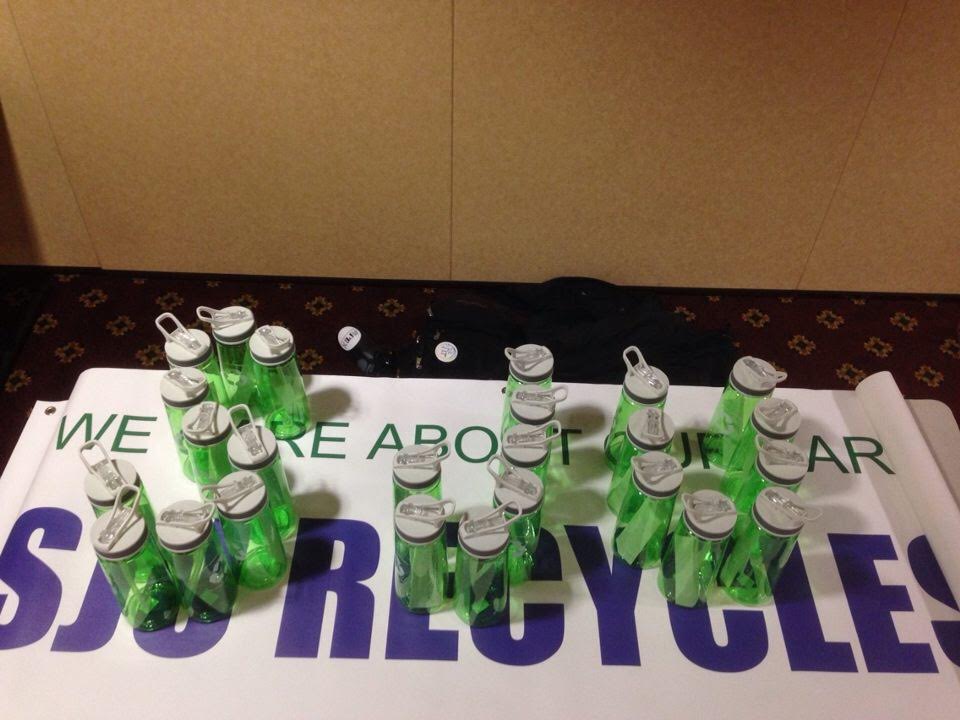 Solar Panels:
Project had an initial cost of $52,000 and will continue to be funded by The Green Fund over the course of the next 3 years with an additional $60,000 investment.
Currently the system is only located on top of Hagan Arena and has 45 panels, but is scaleable
The Green Fund is working with current donors in order to identify more funding in order to expand this project to other buildings on campus.