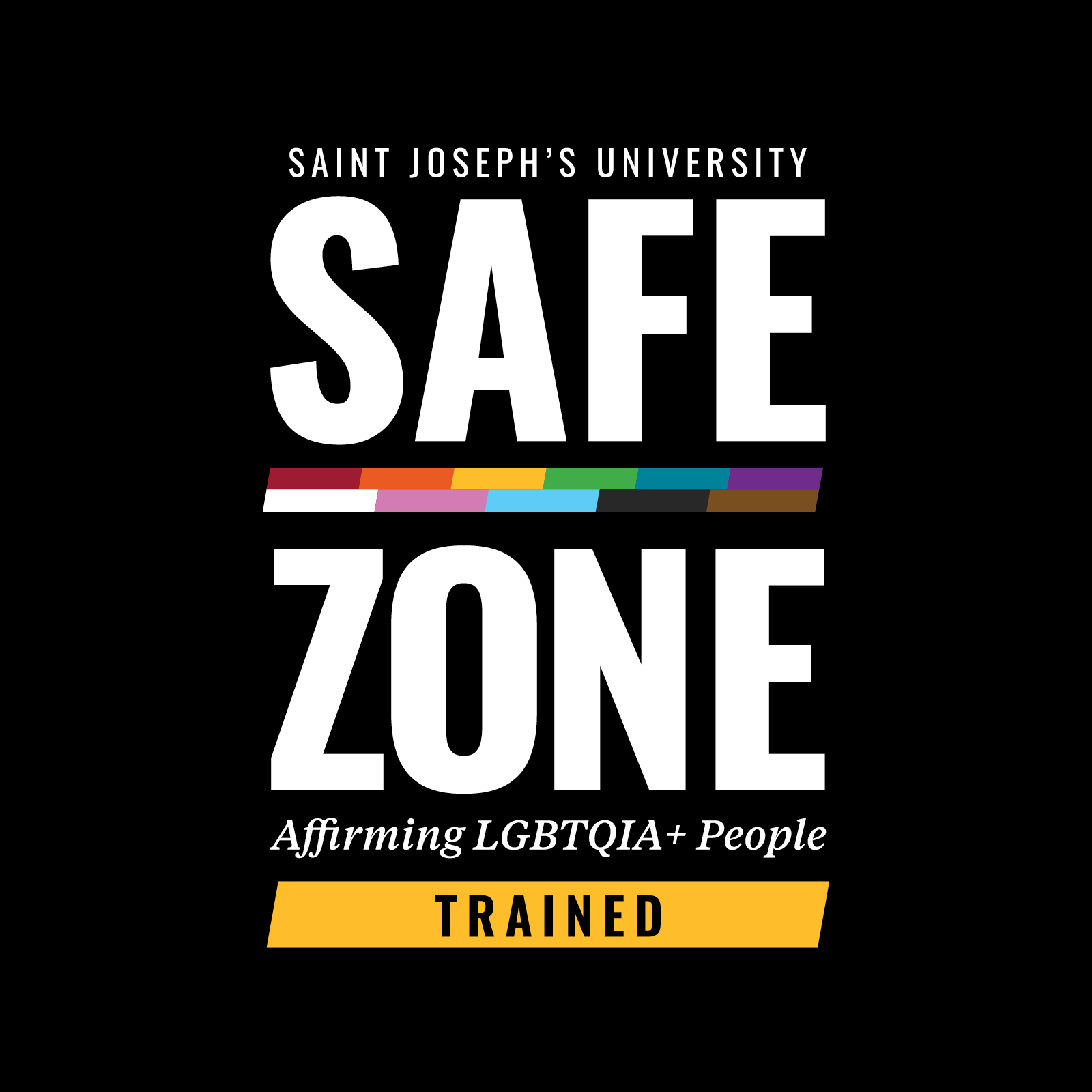 The Safe Zones program exists to build a network of supportive members of the campus community who strive to create inclusive spaces for all students to talk about issues and learn about resources. Trained members are skilled with the resources and information to be helpful and supportive to students within the LGBTQIA+ community.
To left, you can find a list of faculty members on campus that have been Safe Zone trained.
Safe Zone Training raises awareness for the LGBTQIA+ community through the lens of an ally. This training provides a comprehensive overview of the issues impacting the LGBTQIA+ community and students on campus.  
Participants will work through their own identities and experiences, as well as engage with current terminology to better understand the community. This training is comprised of self-reflective activities, common misconceptions, and applicable ways to make everyday interactions inclusive for all members of our community.
All of our students have the right to live and learn in an inclusive and respectful environment. Trainings are held once or twice a semester - use the registration link to the left to check for upcoming training sessions.
Safe Zone Training open to students, faculty, and staff.