Elections are happening! Click on the arrow to read platforms.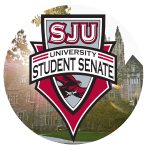 Learn all about our current and past initiatives. We are always working on great things!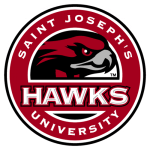 Take the opportunity to voice your opinion about SJU, USS, or anything that might be on your mind. We are here to serve the students.
We are the University Student Senate of Saint Joseph's University, and we're all about improving the lives and enhancing the experiences of students on Hawk Hill. We've been around a while. Since 1950, our mission has been to earnestly and faithfully serve and represent students as they pursue their education at Saint Joseph's University. Today, this ideal remains central to everything we do.