Dolores: Spring 2020 January Film Screening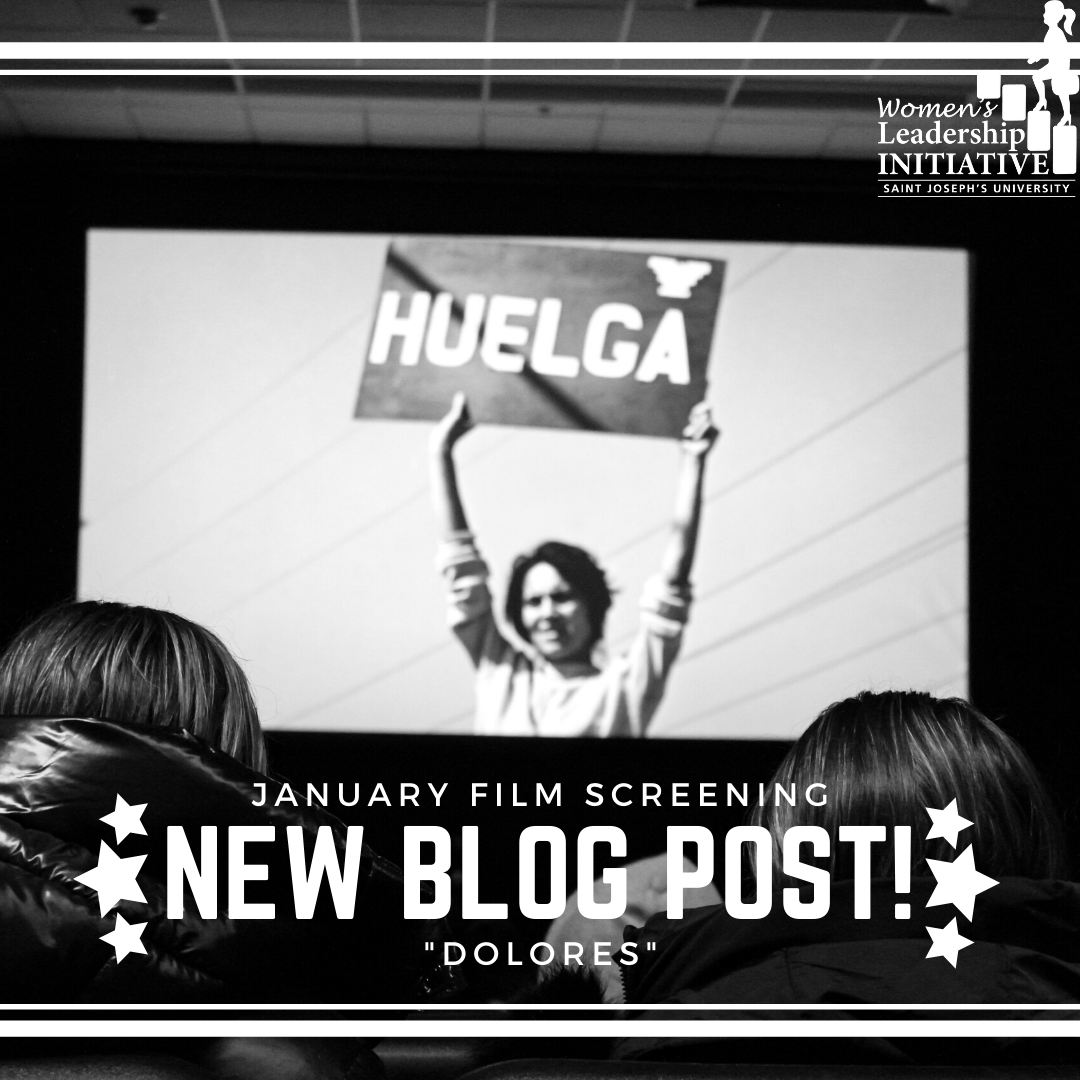 WLI kicked the Spring 2020 semester off with a film screening of Dolores, a documentary about the legendary activist and revolutionary woman Dolores Huerta. This is the first in SJU's semester-long film series, "2020 Focus on Women."
Dolores Huerta was the Co-Founder of the United Farm Workers labor union (UFW). As the only woman on the UFW's executive board, Huerta challenged gender roles during her fight for justice for farmworkers. Her position as a woman of color and a mother of eleven highlights the specific challenges of being a woman with many identities. 
Despite her esteemed position in the UFW and her current work with the Dolores Huerta Foundation, many attendees of the film screening had never heard of Huerta. Central in the post-film discussion was the fact that many of those in attendance were very aware of the other Co-Founder of the UFW, Cesar Chavez. Attendees commented on the masculinization of history and the lack of recognition of women, specifically women of color. This issue highlights that women are often left out of narratives, regardless of their contributions. Many attendees were shocked to learn that President Obama's campaign slogan, "Yes We Can" was originally attributed to Huerta and her UFW rally cry, "¡Sí Se Puede!" 
As an organization we strive to bring attention to specific narratives like Huerta's. By screening films like Dolores and starting conversations around them, we push back against those who wish to silence the voice of women of note who deserve to make their stories known.
---
The 2020 Focus on Women will feature three additional documentaries which will all be held in Forum Theatre at 6:00 PM on the dates listed below.
Ida B. Wells: Passion for Justice – Wed, Feb. 19th
Patsy Mink: Ahead of the Majority – Wed, March 4th
On the Basis of Sex – Wed, April 15th
About the Author:
Kyra Kopacz, Political Science Major, History Minor, Class of 2022
I am the Protégé of the Communications Team for WLI. My job involves writing blogs and assisting in the coordination of social media platforms during our monthly meetings and events.