Learn More About WLI's Sixth Annual Professional Development Day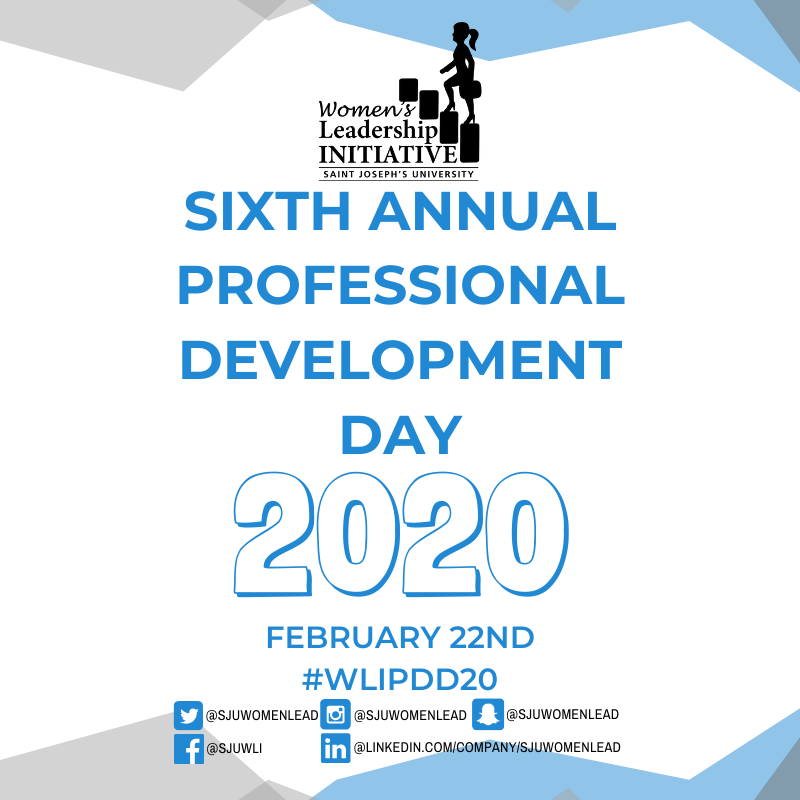 On Saturday, February 22, 2020 Women's Leadership Initiative will host our Sixth Annual Women's Professional Development Day Conference (PDD). PDD will take place in Doyle Banquet Hall, Campion Student Center from 9:15 am to 3:00 pm. Undergraduate students who are currently enrolled at Saint Joseph's University are encouraged to apply for this unique opportunity to improve their professional skills, learn about post-graduate life from recent alumnae, and practice their networking skills during our network mocktail. The afternoon mocktail session allows student participants to utilize the skills they learn from our morning presenters during their networking interactions with alumnae, faculty, staff, administrators, and community members.
Interested in applying to attend Professional Development Day? Already applied and aren't sure what to expect? Read on to hear from students, alumnae, faculty, staff, administrators, and community members about their experiences with WLI's annual Professional Development Day.
---
Student Perspectives

"Participating in PDD early on in my college career allowed me to gain confidence and knowledge that I have been able to utilize in both professional and personal settings since. The environment is warm and welcoming and everyone in attendance was more than willing to answer any questions or concerns I had throughout the day. This is such a unique and useful opportunity our school offers and I think everyone should attend at least once in their four years here at St. Joe's!" – Alina Pinney, PDD Participant, Class of 2020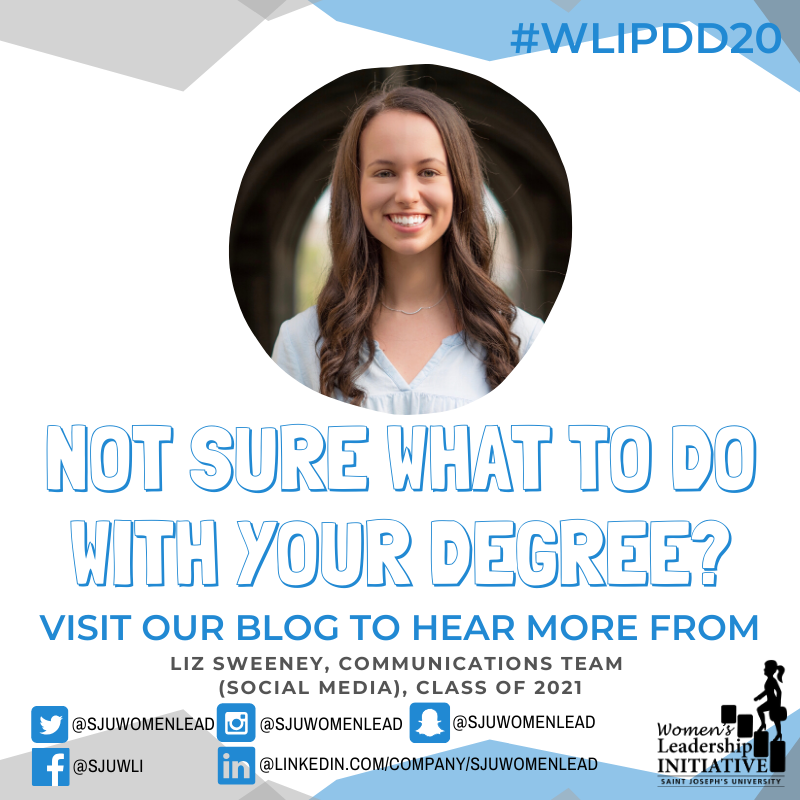 "PDD was such a great learning experience. I gained a better understanding of what employers look for through the strategies that were taught to attendees throughout the day. The mocktail also really helped me utilize those skills I learned during the morning workshop portion of the event. My favorite part was meeting and connecting with people who share similar interests as me. I know I gained a lot from attending, including many new friends and networking connections!" – Liz Sweeney, Communication Team (Social Media), Class of 2021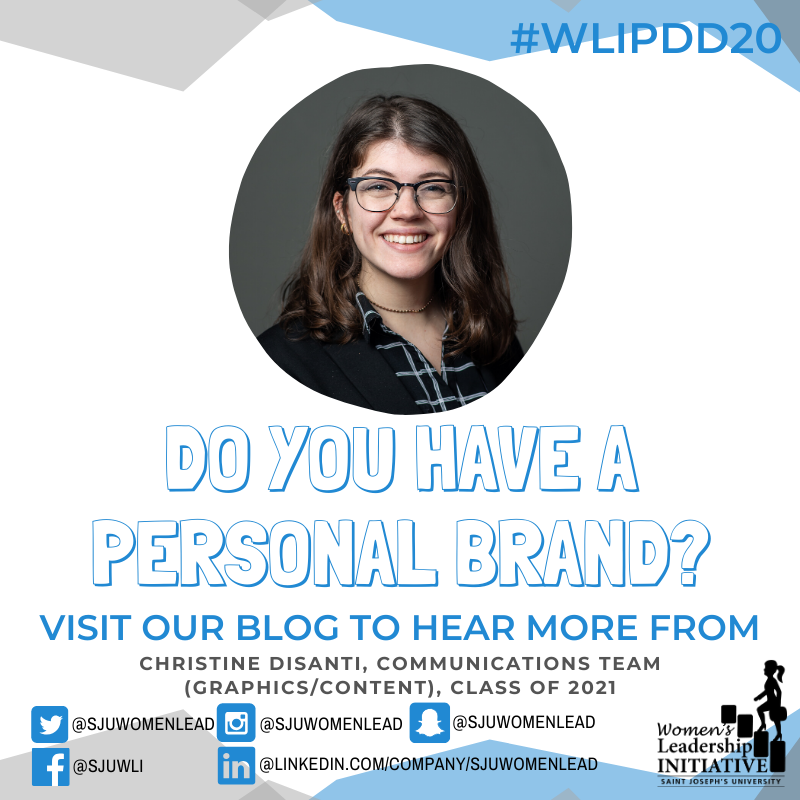 "I felt so lucky to be able to attend PDD. I was able to develop skills, such as personal branding and networking, that are integral to life after graduation. My favorite part of PDD was the mocktail. I had the opportunity to talk with alumni and women in different fields about their professional journey, and I was able to put the new skills I learned during the day to use!" – Christine DiSanti, Communications Team (Graphics/Content), Class of 2021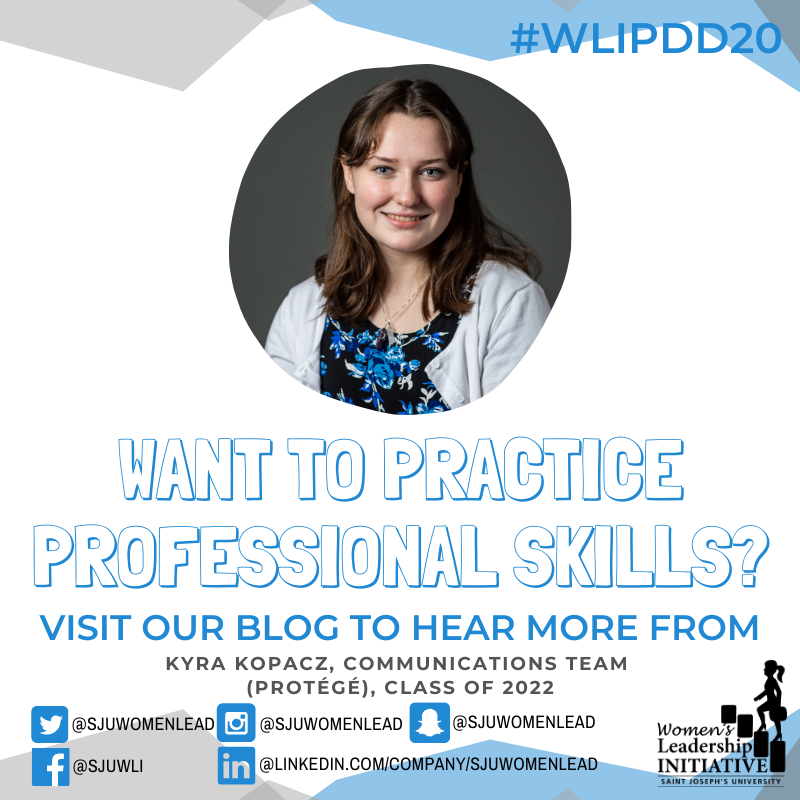 "PDD is one of the best events of the year at SJU. I learned a lot about building connections in the professional world. I enjoyed the portion of the event following the workshops, where students were able to practice what they had learned through group activities. This was such an easy and more relaxed way to practice for our mocktail event. PDD is such a great opportunity for young women at SJU!" – Kyra Kopacz, Communications Team (Protégé), Class of 2022
---
Alumnae Perspectives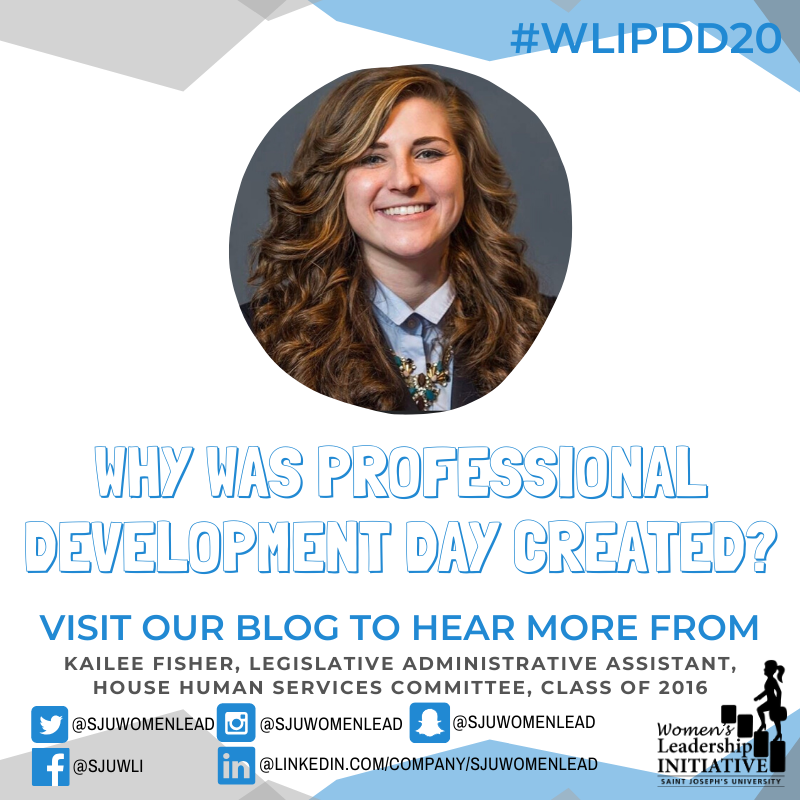 "Professional Development Day was created as an opportunity for women to cultivate their leadership skills. The day includes multiple comprehensive workshops and a networking event for participants to share what they have learned. It is truly humbling to have been part of the establishment PDD and to see what an incredible event it has become. I know I am the leader I am today because of the training and experience I had as a member of WLI." – Kailee Fisher, Legislative Administrative Assistant, House Human Services Committee, Class of 2016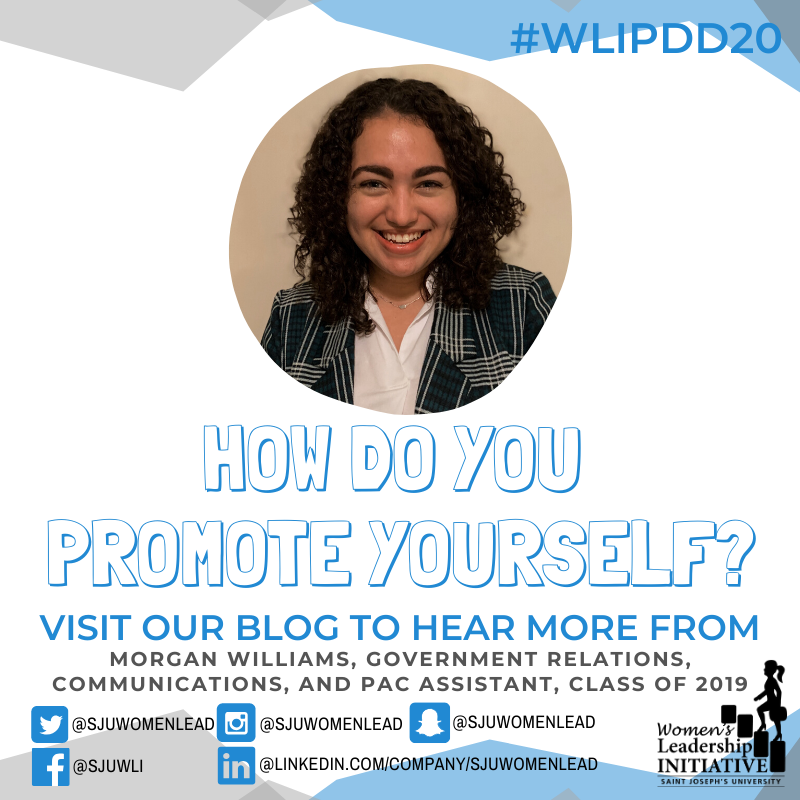 "To this day, I am proud to say that I had the privilege to attend every PDD during my four years at SJU. As a freshman, I wasn't really sure how much it would have an impact on me. The next three years I was an executive board member and was able to play integral roles in the planning process. PDD taught me how to network, be a self-advocate, and gain skills that would help me in the professional world for years to come." – Morgan Williams, Government Relations, and PAC Assistant, Class of 2019
---
Professional Perspectives
"It is a pleasure to return to the WLI conference to present networking in a fun and engaging format. I look forward, every year, to watching participants' transformations over the 40 minutes, changing from nervous to confident in their ability to engage in professional conversations." – Trish Shafer, CDC Director, Presenter at PDD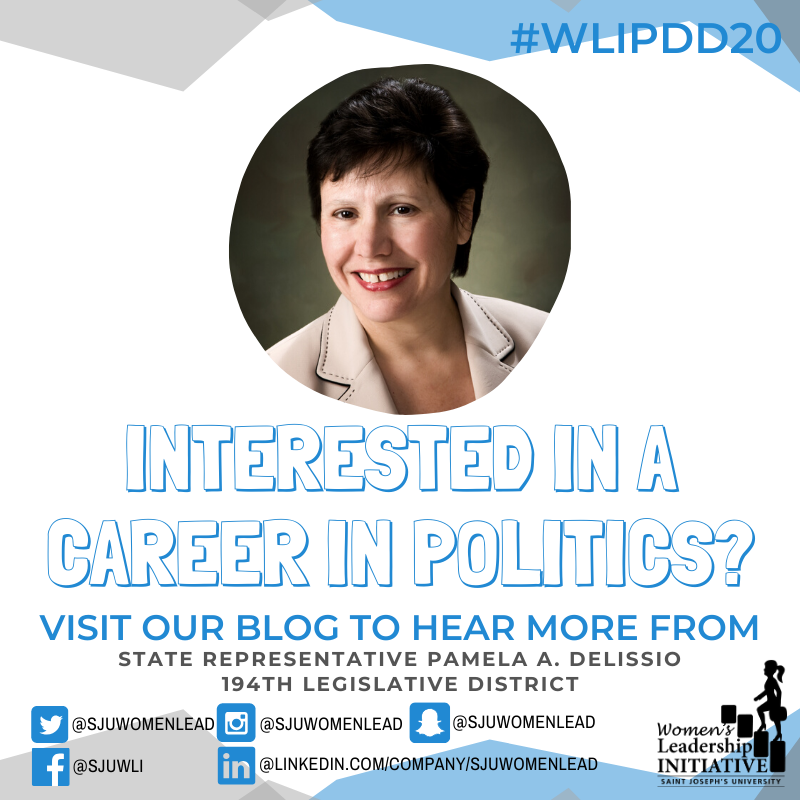 "I have had the opportunity to participate in this event several times over the past 9 years. The event gives the students an opportunity to meet and greet professional women from many different fields who are supportive of endeavors such as this mocktail event. The conversations have always been interesting and I have met many young women who are committed to making our communities a better place to live, work and play. Our future, from my perspective, is in good, thoughtful and compassionate hands." – State Representative Pamela A. DeLisso, 194th Legislative District
---
Follow WLI on our social media platforms for live coverage of our Sixth Annual PDD. 
---
About the Author:
Gina Maria Vreeland, Political Science Major, Minors in Latin American and Latinx Studies and Justice and Ethics in the Law, Class of 2020
My primary role on WLI's Executive Board is Director of Communications. In this capacity, I lead a team of three women who comprise the Communications Team. My team is responsible for the entirety of WLI's online and print presence. I also serve as the Chair of our Women's Health Subcommittee, which ensured the installation of trash receptacles for the disposal of feminine hygiene products in women's restroom stalls on SJU's campus in 2019. Happy Reading!