E-Board Spotlight: Gina Maria Vreeland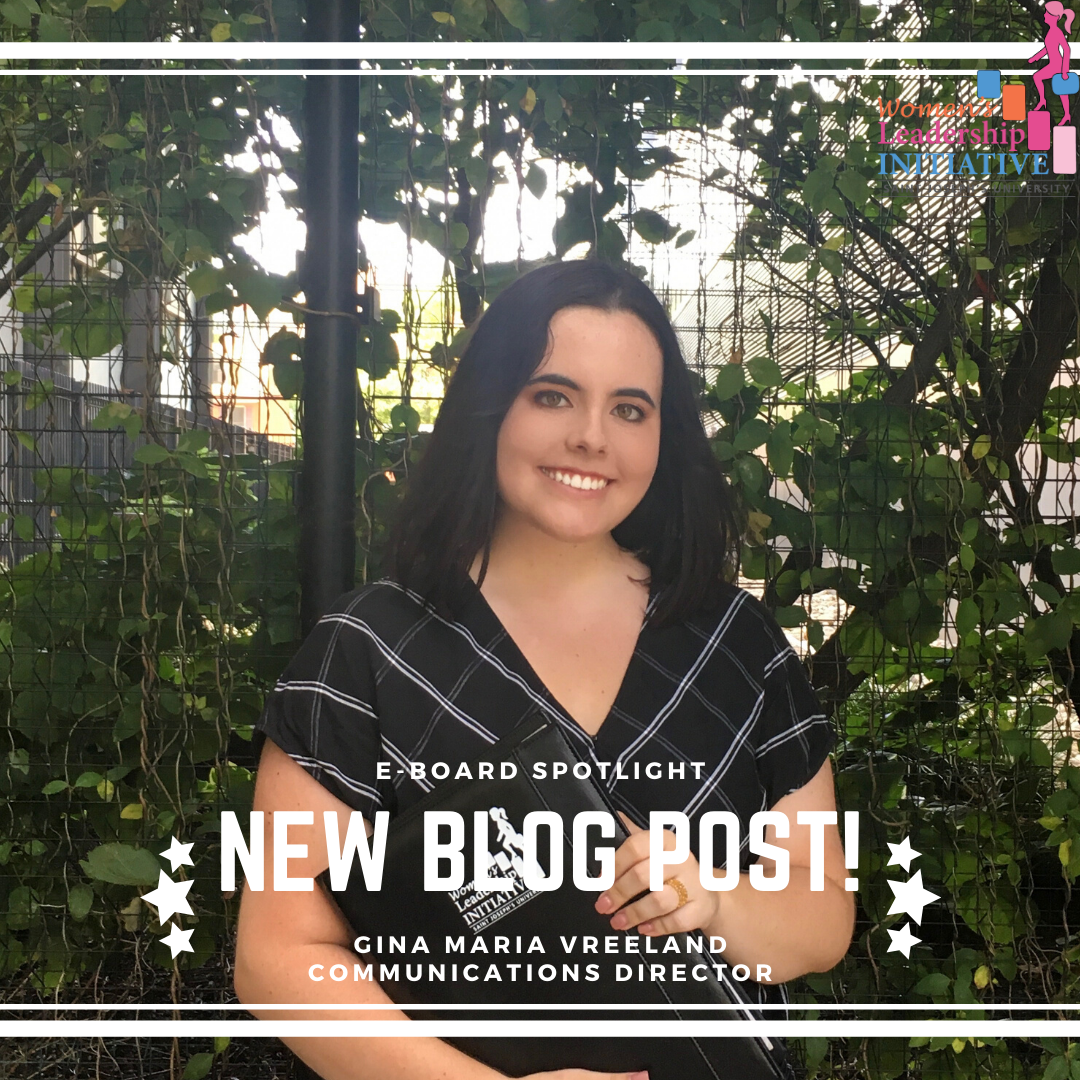 Meet Senior Gina Maria Vreeland! Gina is currently the Director of Communications for Women's Leadership Initiative (WLI). Originally from Northeast Philadelphia, Gina is majoring in Political Science, with minors in Latin American and Latinx Studies and Justice and Ethics in the Law. 
Gina became involved with WLI during her freshman year after meeting a few members of the WLI Executive Board at Politifest, an on-campus event. One of the biggest reasons she was drawn to WLI was her passion for organizing and mobilizing individuals to promote and enact concrete change. 
Gina spoke of her WLI experience, saying, "I had hoped WLI would provide me with a network of like-minded individuals who would also have an interest in identifying and correcting issues on campus and in our surrounding community. I couldn't have been more accurate in that assumption, as evidenced by the success of our Women's Health Subcommittee, and our commitment to both our Pay Equity Bake Sale and Distributing Dignity Drive."
In her time at SJU Gina has also served as the Chair of WLI's Women's Health Subcommittee and as a member of the Peer Review Board. Gina has completed several internships with the Pennsylvania Democratic Party and most recently in the Philadelphia Family Court. After graduation, Gina plans to gain more experience in the legal and political arenas, and later attend Law School.
About the Author:
Christine DiSanti, Class of 2021
I work as a member of the Communications Team for WLI. I create promotional materials using Canva, distribute flyers throughout SJU's campus, write and publish blog posts, and help manage WLI's Instagram stories.