October Monthly Meeting: LinkedIn or Left Out?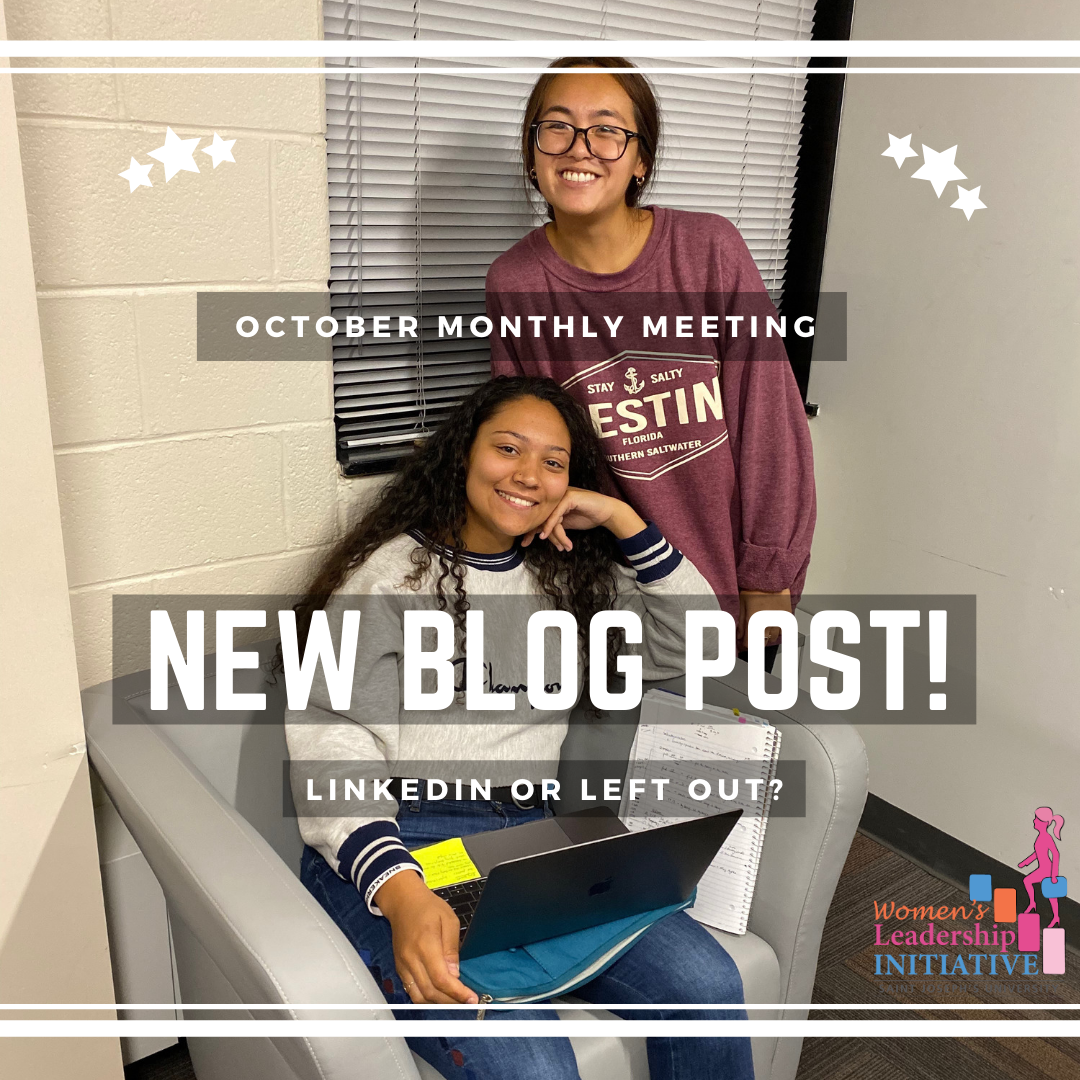 On October 9th, Women's Leadership Initiative (WLI) held our first monthly meeting of the Fall 2019 semester. The meeting, led by Co-President Maddie DeMarco and Co-Director of Campus Relations Erin Fenzel (Pictured Below), focused on creating and curating students' LinkedIn profiles.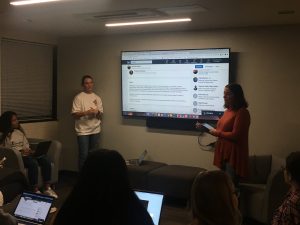 Erin and Maddie discussed how students can put their best foot forward on LinkedIn and shared practical tips to help attendees get the most out of their profiles. Specifically, they touched on headshots, headlines, summaries, and background banners. 
Maddie emphasized the importance of profile photos, informing WLI members that with a headshot, users are twenty-one times more likely to have people view their profile and nine times more likely to receive connection requests. She encouraged WLI members to showcase themselves, and as women, to not downplay their accomplishments in their summaries, and highlighted how a striking banner can set you apart from the average user.
Erin covered what makes a concise and compelling headline and concluded the meeting by sharing a few LinkedIn tips, such as adding writing, presentation, or media samples. She stressed the importance of building a network from the get-go. 
After the meeting, WLI provided attendees with background and banner templates to help students begin their LinkedIn journey. Thank you to everyone who was able to attend WLI's first meeting of the semester! 
***
Join us for our November Monthly Meeting: Making a Better & More Informed SJU: A Discussion About the University Climate Study, 6:30 pm in the Center for Inclusion and Diversity. We will be discussing the results of the University's 2017-2018 Climate Study. The meeting will be held on Wednesday, November 13th at 6:30 PM in the Center for Inclusion and Diversity (CID).
About the Author:
Christine DiSanti, Class of 2021
I work as a member of the Communications Team for WLI. I create promotional materials using Canva, distribute flyers throughout SJU's campus, write and publish blog posts, and help manage WLI's Instagram stories.