E-Board Spotlight: Natalie Nguyen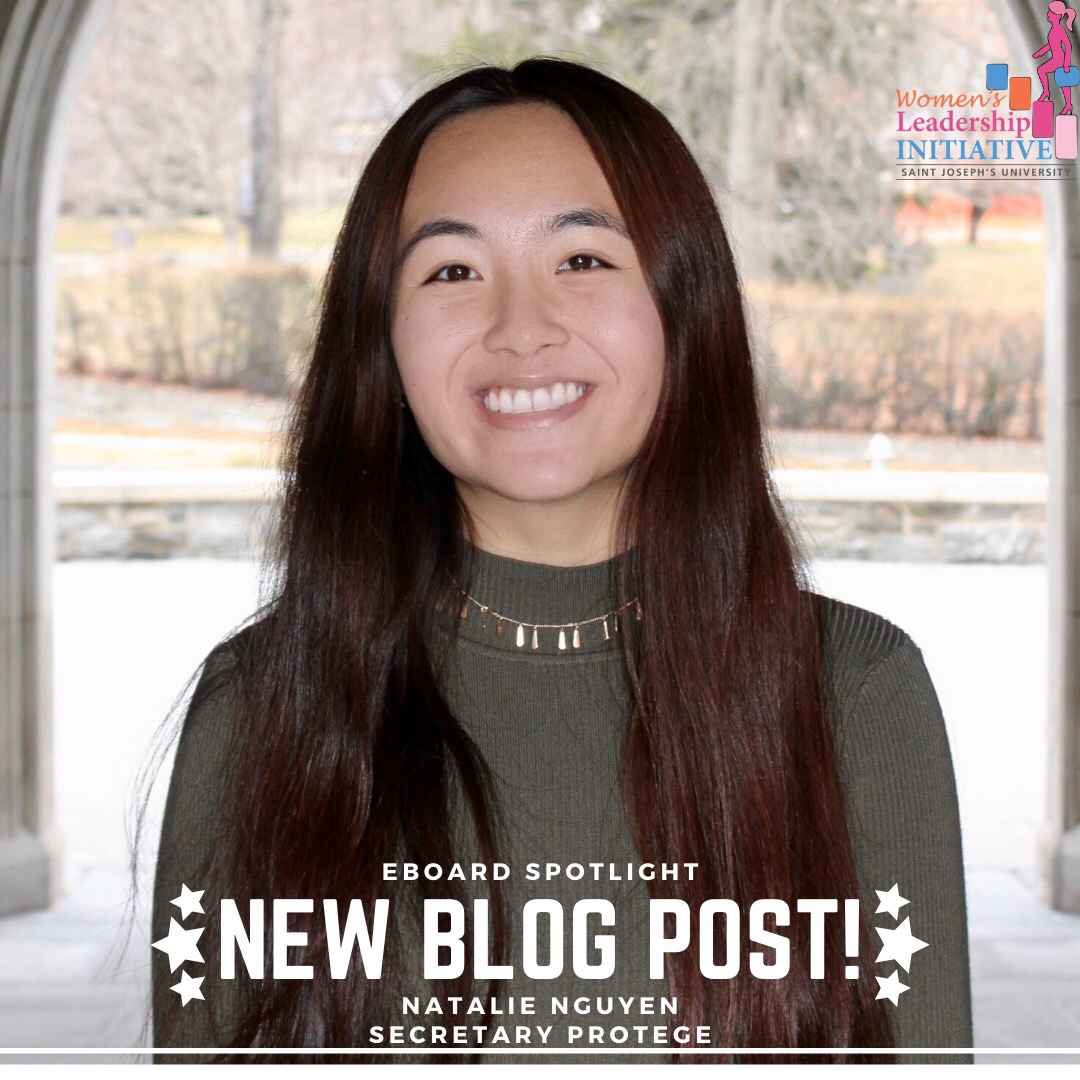 Meet Natalie Nguyen! Nguyen is the protégé to Sophie Page, our current Secretary. She will assume the position in the 2021-2022 school year. As Secretary, she will be in charge of internal communication and informing organization members about meetings and events. Nguyen is from Fairfax, VA and is a sophomore majoring in English with a minor in Art History.
After having a class with Dr. Scola, she joined WLI because she thought it seemed like a safe space where she could develop professional skills. Nguyen would recommend WLI to incoming freshman who are looking for a space where they feel like they belong and want an opportunity to build on their leadership. She looks forward to monthly meetings where she always learns something new and meets new people.
Other than WLI, Nguyen is part of Hearts of Hope and Art Club. She is interested in issues of reproductive rights and different forms of domestic abuse because she thinks that even though some steps have been taken, there is a lot more to be done that could help many people. Patsy Mink is one of Nguyen's inspirations because of all the adversity due to her gender and race that she overcame. After graduation, Nguyen is considering a career in law, politics, or journalism.