E-Board Spotlight: Christine DiSanti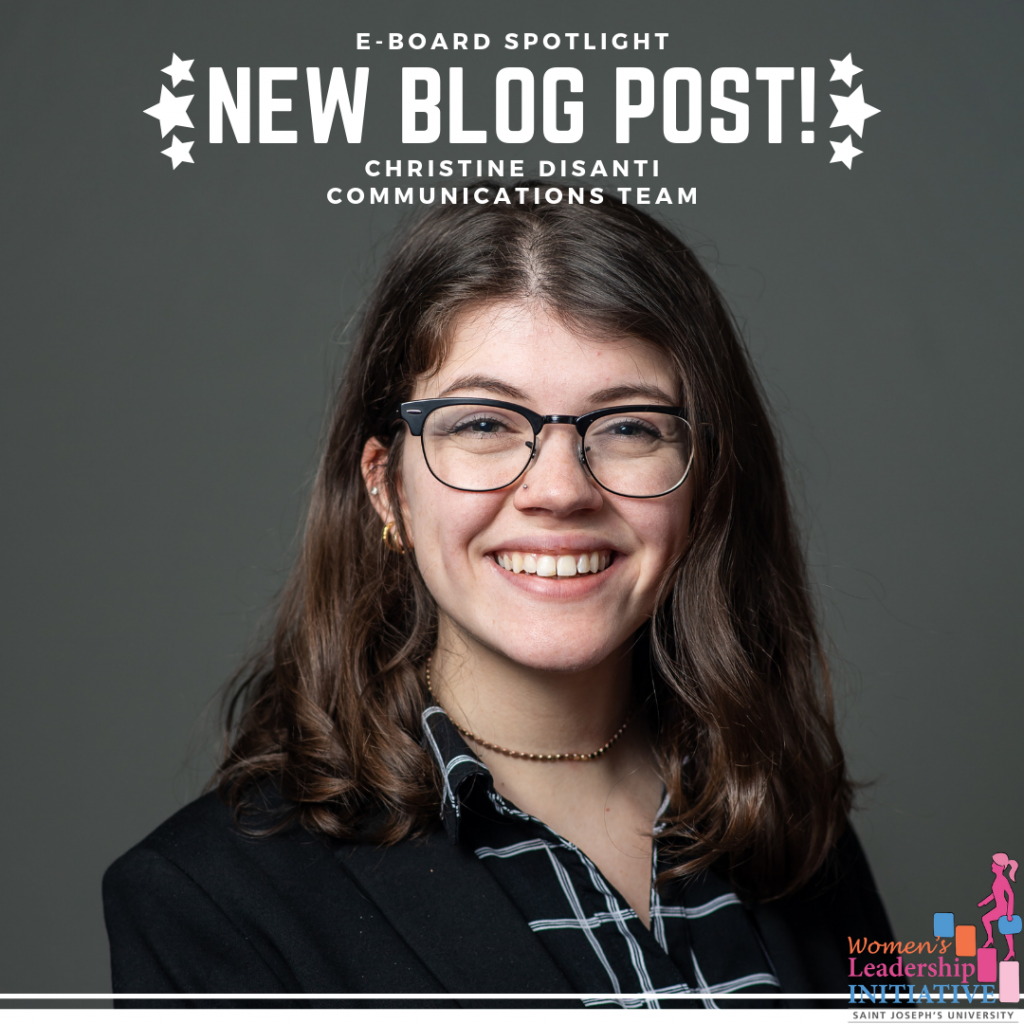 Ever wonder who designs our flyers, graphics, and other marketing materials? Meet Christine DiSanti, a member of WLI's Communications Team. Christine plays a key role in our Communications Team by making sure that we're always on brand. She is a rising Junior from West Chester, PA who is studying Political Science with a minor in Communications. Outside of WLI, Christine is also a member of the SJU service fraternity Alpha Phi Omega and participates in weekly service. 
Christine is passionate about issues like gun control and gender inequality and is interested in examining how those issues can often intersect. As a young feminist, she draws inspiration from Tarana Burke, the founder of  #MeToo and public figures who have come forward to share their stories. Christine was encouraged to join WLI by her father, a staff member at SJU, before she even began to attend the university. During her Sophomore year, Christine became a Protégé to Gina Maria Vreeland, the Director of Communications for WLI. This role was very important, as Christine was one of three Protégés who comprised WLI's first-ever Communications Team. She also served as a member of WLI's Women's Health Subcommittee. Christine will continue to serve on WLI's E-Board in her current capacity and will be responsible for training a Protégé of her own in the future.
About the Author:
Gina Maria Vreeland, Political Science Major, Minors in Latin American and Latinx Studies and Justice and Ethics in the Law, Class of 2020
My primary role on WLI's Executive Board is Director of Communications. In this capacity, I lead a team of three women who comprise the Communications Team. My team is responsible for the entirety of WLI's online and print presence. I also serve as the Chair of our
Women's Health Subcommittee
, which ensured the installation of trash receptacles for the disposal of feminine hygiene products in women's restroom stalls on SJU's campus in 2019. Happy Reading!