Media Crackdown: Spring 2019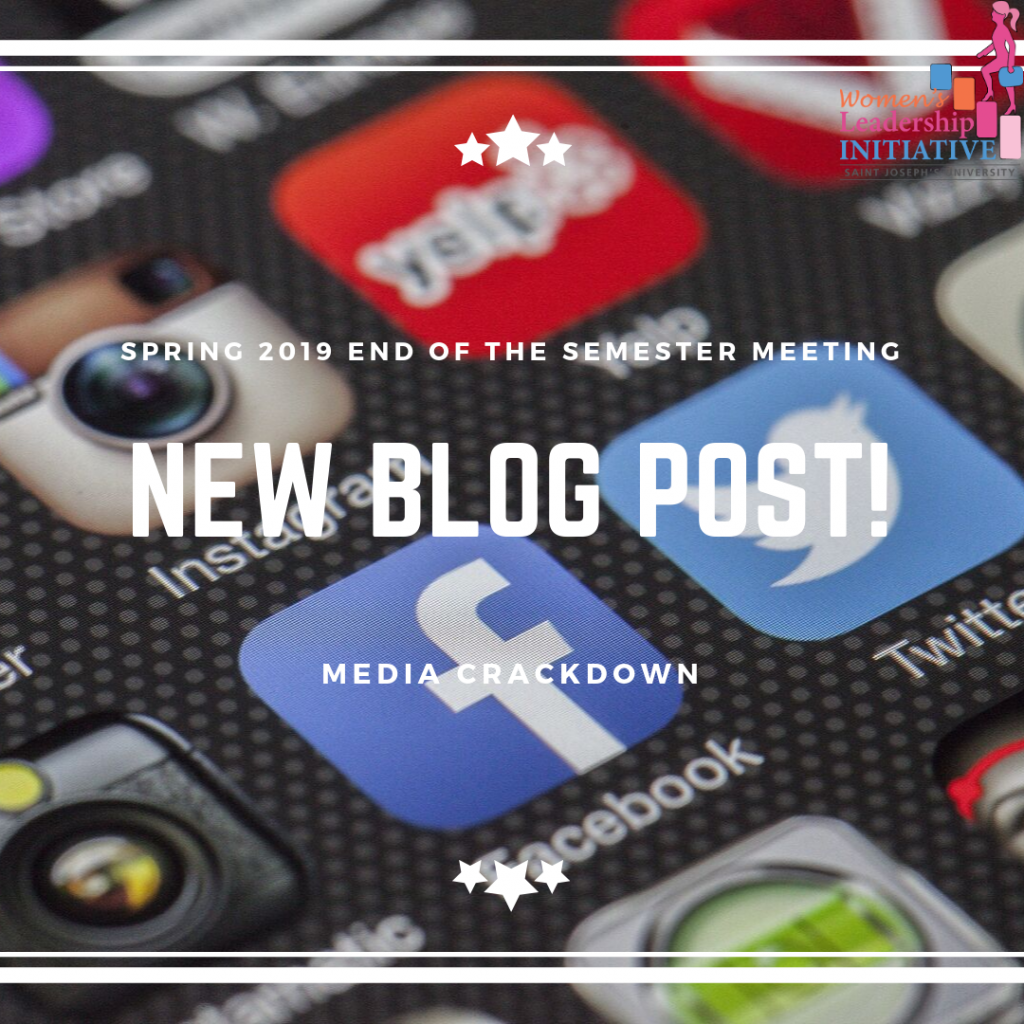 Last April, Women Leadership's Initiative's end of the year meeting, led by three members of WLI's Executive Board (Christine DiSanti, Sophie Page, and Elaina Wall), focused on social media and its role in various feminist and activist movements.
The majority of the discussion was driven by a blog post, "How Social Media Has Reshaped Feminism," written by Catherine Powell, an adjunct senior fellow in the Women and Foreign Policy program at the Council on Foreign Relations and a professor at Fordham Law School.
Powell discusses how social media provides more opportunities for female representation in the media, increasing an overall sense of female empowerment. For example, the "Me Too" movement was founded in 2006, but it didn't become a viral, well-known movement until 2017 following the revelations about Hollywood producer Harvey Weinstein. Celebrities and members of the general population began to use the hashtag #MeToo on Twitter when discussing the revelation and sharing personal experiences of sexual abuse.
Some of our members challenged the notion that social media only has positive effects on female empowerment. Many who were present brought up the fact that some posts on social media can make females feel less empowered in terms of body image and self-confidence.
At the end of the meeting, those present came to the consensus that there are many positive effects to using social media to reach a much wider audience about specific feminist movements, but everyone must remember that social media doesn't provide the whole picture of one's life, just the small snapshots that someone wants to share with their followers.
——–
Join us for our first monthly meeting of the 2019-2020 school year: LinkedIn or Left Out? A Workshop to Build Your Networking Skills. We will be discussing the importance of LinkedIn and how to present yourself professionally online. The meeting will be held on Wednesday, October 9th at 6:30 PM in the Office of Inclusion and Diversity.
About the Author:
Elaina Wall, Class of 2021
I am a member of the Communications Team for WLI. I write blog posts, manage WLI's Snapchat account, and develop designs for various materials for WLI's annual Professional Development Day.