December Fundraiser: Pay Equity Bake Sale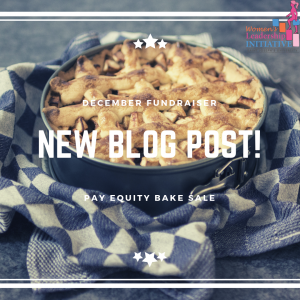 For our end of the semester event, WLI held a Pay Equity Bake Sale on December 12th in the Library Atrium. Members of the SJU community were invited to take a quick study break to enjoy baked goods such as cupcakes, pies, and cheesecakes. The bake sale was organized by Lauren Preski (Interim Co-President/Treasurer) and staffed by the Executive Board, who aimed to educate participants on the issue of unequal pay for men and women in the United States.
To illustrate the wage gap, women were asked to pay $1.00 while men were asked to pay $1.80, as men in the United States, according to data from the US Census Bureau in 2017, earn an average of 80.5 cents more than their female counterparts for equal work. This equates to women's median annual earnings being $10,086 less than men's.1
Along with raising awareness on campus about this pay gap, WLI raised and donated $200 that went directly to the National Women's Law Center. This organization works to promote opportunity for women and families specifically by backing laws and policies that advocate for greater gender equality in all areas-education, work, home, etc. The NWLC is currently endorsing legislation including the Paycheck Fairness Act. This act is hoped to strengthen the Equal Pay Act (EPA) of 1963 by creating specific legal protections that close loopholes and modify requirements for employers in order to better prevent gender discrimination in the workplace regarding pay. For more information about this organization, please visit the National Women's Law Center: https://nwlc.org/#
Source:   
1https://www.census.gov/data/tables/time-series/demo/income-poverty/historical-income-people.html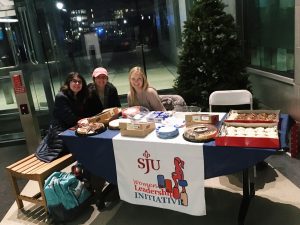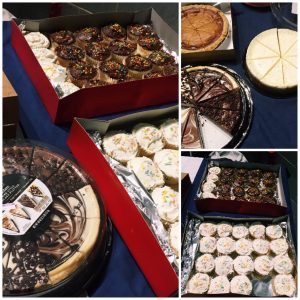 About the Author: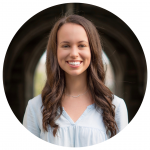 Liz Sweeney, Class of 2021
As a member of WLI's Communications Team, my main responsibility is maintaining and expanding engagement with our members and other organizations through our primary social media platforms (Facebook, Instagram, and Twitter). This includes live-tweeting our events, posting blogs and event information, and staying active on all accounts. My goal is to help create an online presence that represents and demonstrates WLI as being an accessible and lively community for all who are interested in what we do!