E-Board Spotlight: Kelsey Welsh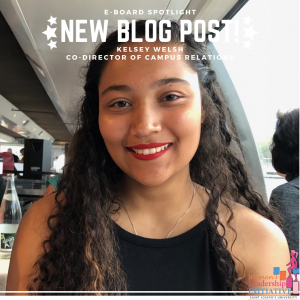 A key actor in WLI's success and engagement on campus is Kelsey Welsh, Co-Director of Campus Relations. Kelsey works closely with other organizations on campus to coordinate ways in which WLI can become more educated about the campus climate and better connected with the community. Originally from Westampton, New Jersey, she is involved in a multitude of organizations including Bridging the Gap, Black Student Union (BSU), and the Emerging Leaders RLC. 
Kelsey is very passionate about social justice matters as a whole, however she is particularly interested in issues that pertain to race and sexuality. She demonstrates this interest through her advocacy for Pride, Black Lives Matter, and Native American rights. As a current International Relations Major, Kelsey is interested in later working in diplomacy to further demonstrate her passion and concern for these issues. 
Additionally, this past November, Kelsey led a monthly meeting, in collaboration with many other Center for Inclusion and Diversity groups, to discuss the Climate Study conducted by the university in 2018. Kelsey argues that greater discussion about racial issues is fundamental in creating a stronger, more unified St. Joe's community for all students, faculty, and staff.
She finds great inspiration through celebrities like Zendaya, Ellen Pompeo, and Rihanna who use their platforms and influence to shed light on important social issues occurring today. Kelsey would like people to abandon the notion that WLI is simply a place where women rant about inequality, as it is, "so much more than that," according to Welsh. She argues it is a space which provides young women with the resources to develop and express themselves professionally in making the changes they wish to see in the world. She has invested her great time and effort into WLI stating that, "Finding your voice as a young woman can be a very difficult process. Having someone to help you in that self-exploration is extremely meaningful and helpful. If I can be that person for someone else, I will gladly step to that role."
About the Author: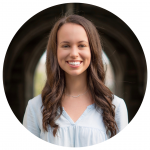 Liz Sweeney, Class of 2021
As a member of WLI's Communications Team, my main responsibility is maintaining and expanding engagement with our members and other organizations through our primary social media platforms (Facebook, Instagram, and Twitter). This includes live-tweeting our events, posting blogs and event information, and staying active on all accounts. My goal is to help create an online presence that represents and demonstrates WLI as being an accessible and lively community for all who are interested in what we do!