E-Board Spotlight: Elaina Wall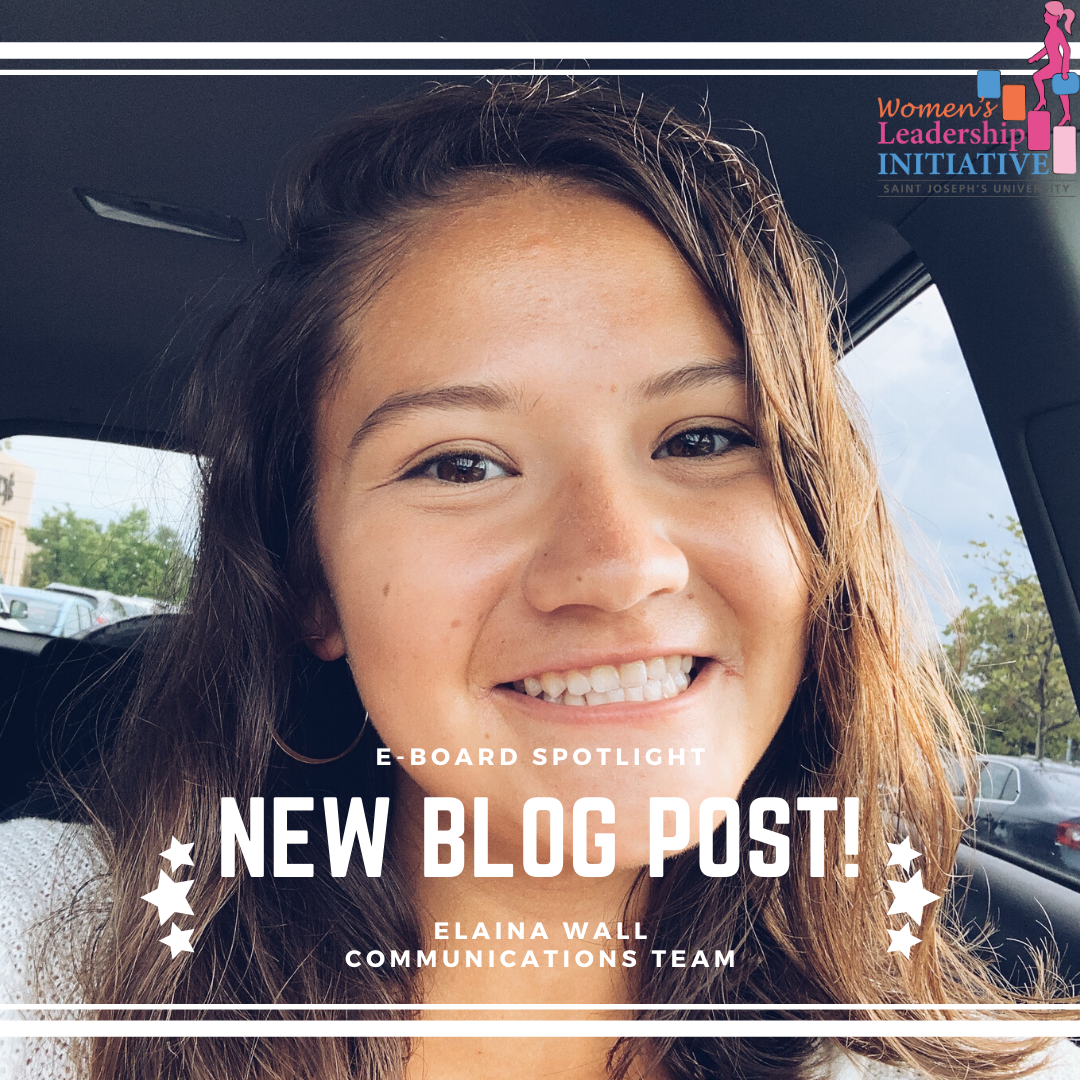 Meet Elaina Wall! Elaina serves as a member of WLI's Communications team. Elaina is a junior, double majoring in Communications and English, and is originally from Annapolis, Maryland.
Elaina joined WLI during her sophomore year after hearing about the organization from WLI Vice President, Raeghan Smith and felt a connection to the mission of the organization.
Elaina spoke of her experience in WLI, saying: "WLI has provided me with the opportunity to utilize the skills I've learned in the classroom for the causes that I'm passionate about, specifically women's rights and the importance of empowering women."
Along with WLI, Elaina is involved with numerous organizations on campus. Elaina has participated in APEX, is a member of the Dean's Leadership Program, and is a part of various campus ministry organizations.
About the Author:
Christine DiSanti, Class of 2021
I work as a member of the Communications Team for WLI. I create promotional materials using Canva, distribute flyers throughout SJU's campus, write and publish blog posts, and help manage WLI's Instagram stories.