February Monthly Meeting: Effective Workplace Communication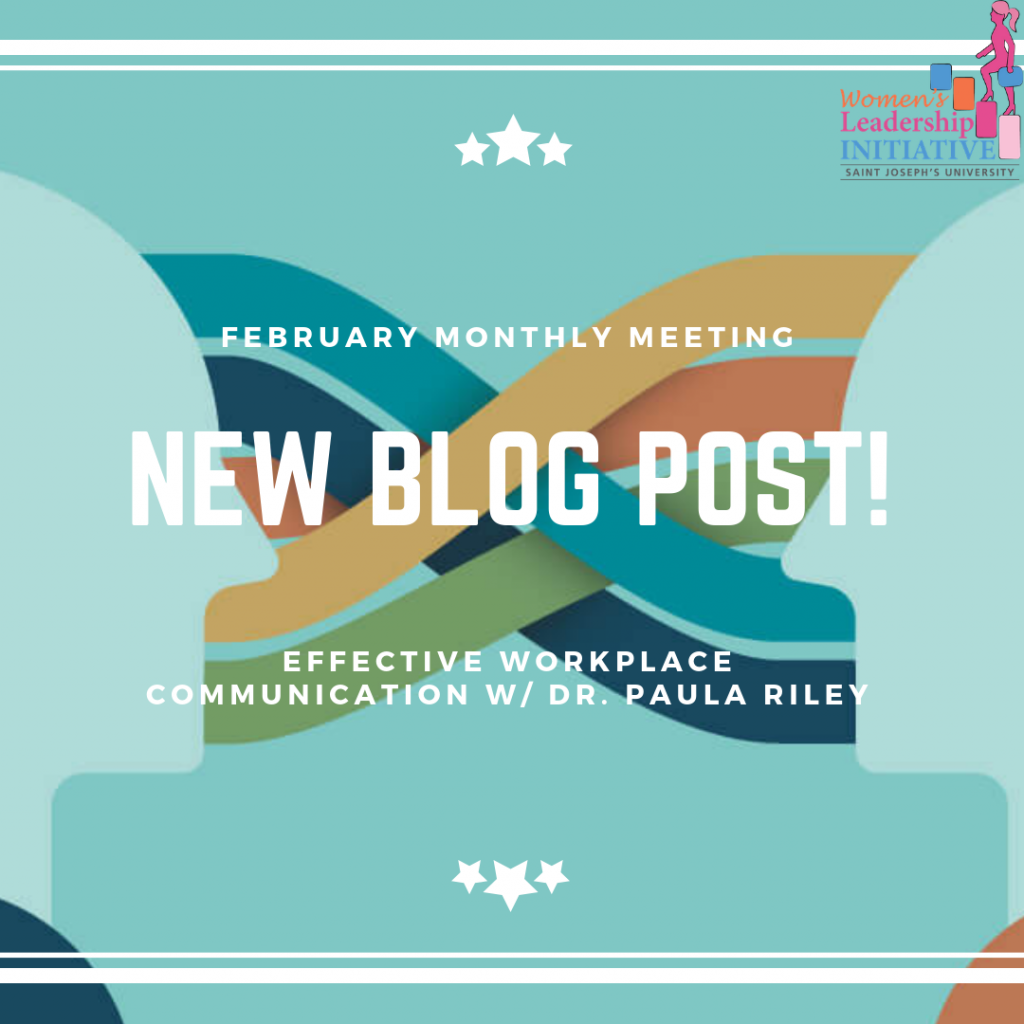 For our February Monthly Meeting, Dr. Paula Riley, Professor of English at Saint Joseph's University, discussed the importance of facilitating effective communication in the workplace. Dr. Riley asserted that productive communication stems from within and that, "you really can't engage until you use introspection." Dr. Riley also taught our general members key points to better understand themselves as well as their audience in efforts ensure mutual understanding.
Another key point Dr. Riley made in her talk was to "be thoughtful in your selection when you communicate as your language makes or breaks it all." Determining the medium or channel one chooses directly impacts how the audience perceives the presented message. Additionally, the sequence of information is highly important as Dr. Riley urged placing the main goal of the message at the very beginning of the conversation. This encourages the audience to react and respond clearly to what is being asked or presented.
The meeting was also centered around the most prevalent errors made in employment communication:
Lack of Introspection: Dr. Riley stated that, "The most common error is not knowing yourself and not communicating enough about one's own skill set." The key is to clearly express what transferable skills one has developed inside and outside the job description.
Unaware of Audience: When applying to a job or communicating within the industry, one must know the employer's values and how they represent/promote their employees. The goal is to customize each specific message when communicating in order to create positive, advantageous relations.
Not Demonstrating Value: As Dr. Riley asserted, "It is not about you. It is about what you can do for them!" Utilizing words like "I" and "me" less and replacing them with "you" or "the benefit to you" re-emphasizes that one is primarily dedicated to being of value to the company.
The meeting ended with an incredibly powerful marketing tool: a qualifications summary (also known as a profile or an "elevator pitch"). Dr. Riley discussed that the most effective way to use this tool is to lead with the experiences, skills, education, and personality traits that are most relevant to the specific employer. This summary is a statement in which a person states what they bring and how they can add the most value to the position and/or the company as whole.
Dr. Riley recommended to our general members that they must constantly articulate their value by knowing themselves and what they want in efforts to most effectively communicate in their current and future workplaces.
If interested in learning more, Dr. Riley teaches English 263: Writing for Organizations, a writing intensive that focuses highly on practicing and honing these skills.
About the Author: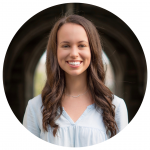 Liz Sweeney, Class of 2021
As a member of WLI's Communications Team, my main responsibility is maintaining and expanding engagement with our members and other organizations through our primary social media platforms (Facebook, Instagram, and Twitter). This includes live-tweeting our events, posting blogs and event information, and staying active on all accounts. My goal is to help create an online presence that represents and demonstrates WLI as being an accessible and lively community for all who are interested in what we do!