Protégé Profile: Maddie DeMarco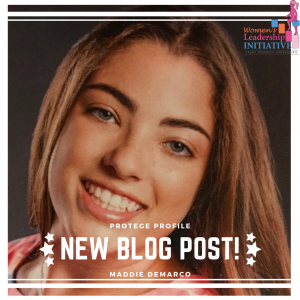 Maddie is currently the protégé to Caroline Kelm and will assume the position serving as Co-President for the next school year 2019-2020. In assuming her new role as Co-President of WLI in the next year, Maddie will aid in organizing events and help to manage the executive board. Originally from Glen Mills, PA, she is a current freshman studying Political Science with a minor in Autism Behavioral Studies.
Outside of WLI, Maddie is involved with many on campus activities including Service Learning, Hearts of Hope, Best Buddies, and is a brother of Alpha Phi Omega service fraternity. In addition, she works at the Kinney Center for Autism Education and Support as she has a passion for advocacy of those within the disability community. Social issues, Planned Parenthood services, and gender equity are also personally important issues to her.
Maddie was encouraged to join the Women's Leadership Initiative after speaking with Dr. Scola, Chair of the Political Science Department, during Accepted Students Day. She emphasizes that students should join WLI as it is an inclusive safe space rooted in promoting gender parity. Maddie plans on becoming an advocacy lawyer after graduation and hopes to create her own day-program for people with disabilities over the age of 21.
About the Author: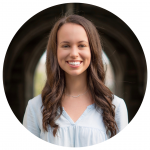 Liz Sweeney, Class of 2021
As a member of WLI's Communications Team, my main responsibility is maintaining and expanding engagement with our members and other organizations through our primary social media platforms (Facebook, Instagram, and Twitter). This includes live-tweeting our events, posting blogs and event information, and staying active on all accounts. My goal is to help create an online presence that represents and demonstrates WLI as being an accessible and lively community for all who are interested in what we do!