March Monthly Meeting: Social Justice in Action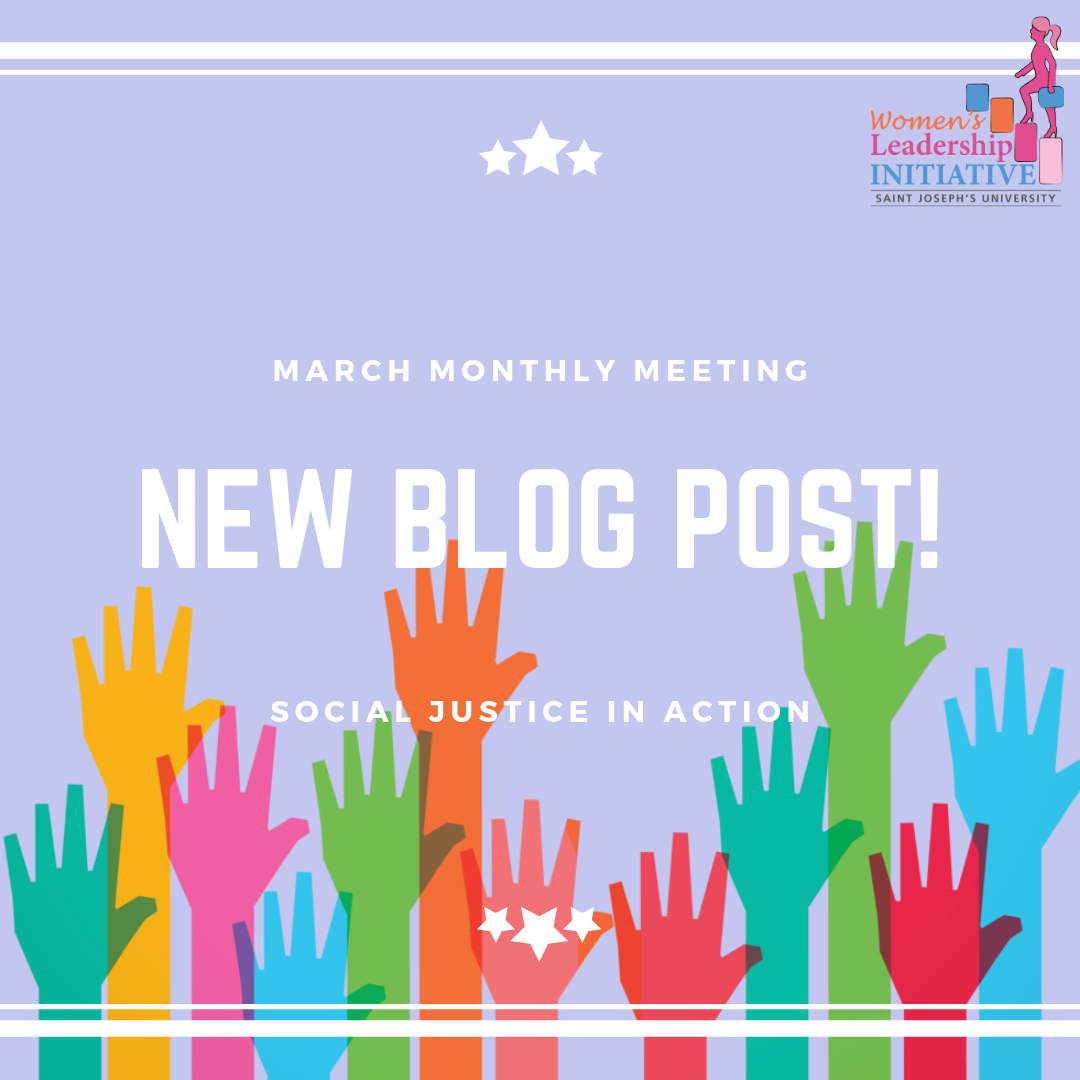 This March, Women's Leadership Initiative's monthly meeting featured a panelist of diverse and distinguished women who discussed social justice. Our panelists included Dr. Amber Abbas, Assistant History Professor; Nicole Brown, Human Resources Specialist; Catherine Collins, Reference Librarian; Imani Briscoe, Program Coordinator for the Center for Inclusion and Diversity; Anne Marie Keffer, Director of the Faith-Justice Institute; Beth McNamee, Assistant Director of Campus Ministry; Stephanie Tryce, Assistant Marketing Professor, and Dr. Aubrey Wang, Associate Professor of Educational Leadership.  The panelists were asked two specific questions about social justice and the role it plays in their lives, then answered additional questions in a Q&A session.
The first question WLI asked panelists was, "What is social justice?" Each panelist's response demonstrated the differences in each woman's backgrounds, their field of work, and personal perspective.
Dr. Amber Abbas described social justice as, "Listening and learning. Listening more than speaking."  Beth Ford McNamee discussed the importance of addressing power systems, stating that if we do not question these power structures, we are not doing our job. Both women described social justice in different, yet complementary ways, highlighting the importance of listening and acting.
Next WLI asked panelists, "How do you practice or engage in social justice issues in your everyday lives?"
A common theme among panelist answers was interacting with people who are affected by these social justice issues. Stephanie Tryce touched upon this, saying, "You have to be in close proximity with people who are in need, who are hurting. It humanizes you."
Nicole Brown emphasized the importance of interactions, calling social justice the opposite of self. She further stated that asking questions is key to developing such relationships and fully understanding social justice issues.
Ultimately, each panelist concluded that social justice cannot be practiced from afar, it must be an individual and collective effort to educate and create a change. WLI would like to thank all of our panelists for their unique and profound insight and their personal contributions to living social justice in their daily lives.
About the Author:
Christine DiSanti, Class of 2021
I work as a member of the Communications Team for WLI. I create promotional materials using Canva, distribute flyers throughout SJU's campus, write and publish blog posts, and help manage WLI's Instagram stories.