Senior Farewell 2019: Caroline and Morgan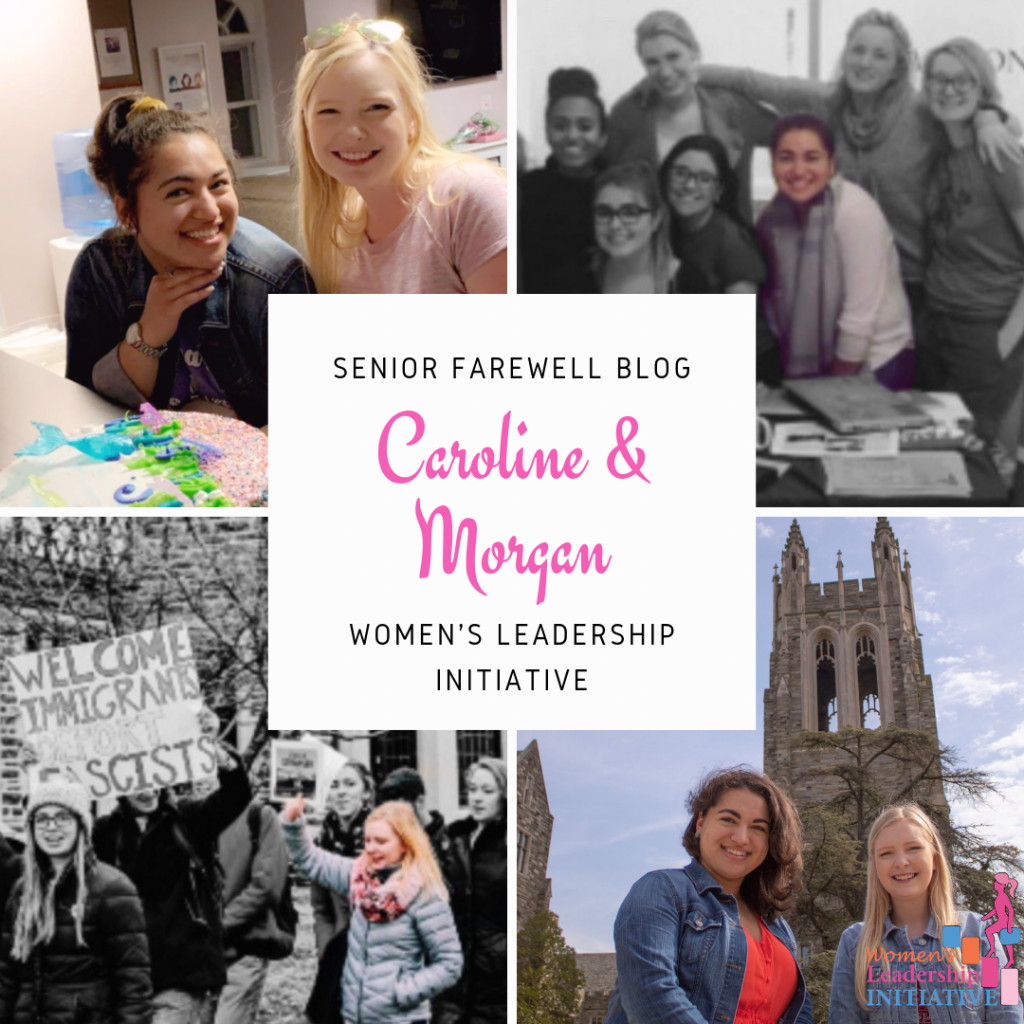 As the Fall 2019 semester came to a close, Women's Leadership Initiative bid farewell to two members of our Executive Board. Caroline Kelm and Morgan Williams each joined our organization as General Members during their freshman year at SJU. After completing their sophomore year as protégés Caroline became the Director of Newsletters and Morgan became Secretary. Caroline and Morgan spent their junior year in these roles and began to train protégés of their own to fill their respective positions as they transitioned into senior year. In their final year, Caroline assumed the role of Co-President and Morgan became WLI's first ever Director of Campus Relations. It was their roles this academic year which allowed our organization to have a greater impact on the SJU campus and create stronger bonds with other established organizations.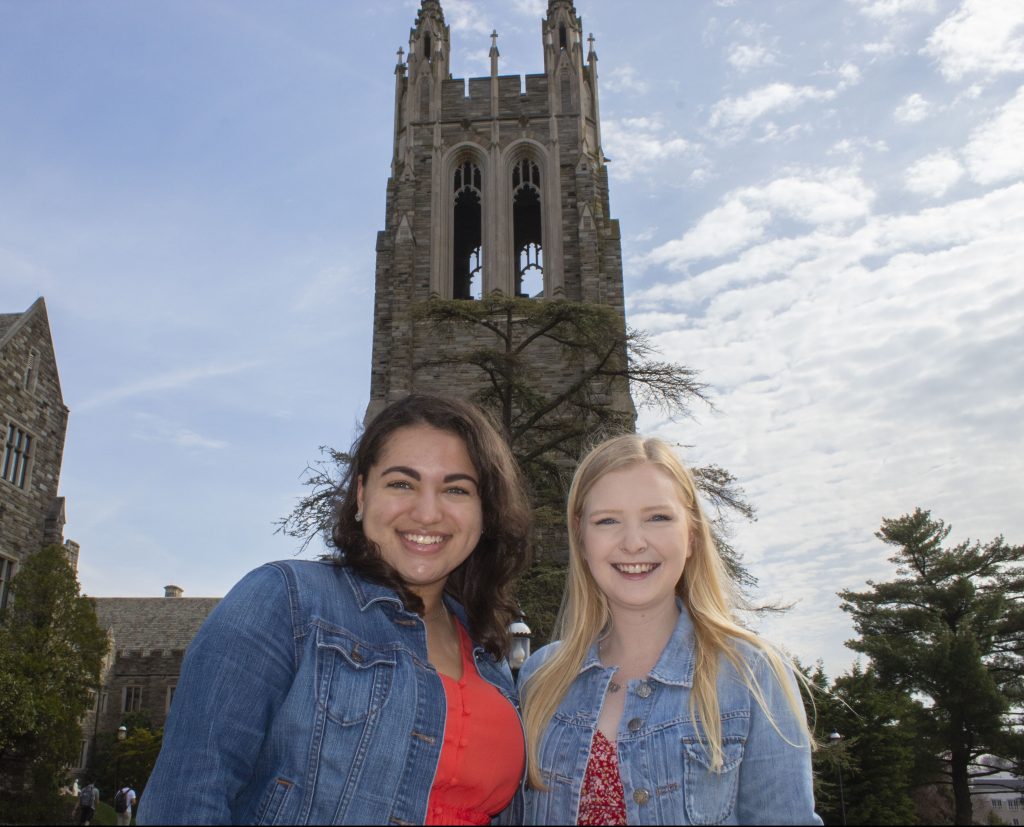 Caroline,
We have known you as Co-President, mentor, and friend. Reaching beyond simple friendship, we have entered into a bond that only WLI could have forged in such a way: sisterhood. It has been an honor to have had you as a mentor in our respective years as protégés and we surely have drawn from your example skills of leadership and remaining calm under pressure. We have no doubt that because of your contributions and efforts to grow WLI, our organization now has an impressive presence on SJU's campus and an Executive Board of strong young individuals to continue to carry out our mission statement. These things would not have been possible without your hard work and dedication to WLI.
Your professionalism in your time as a Co-President and mentor will not be forgotten, but it is your role as a friend to all which has made you such an irreplaceable part of our hearts on a personal level. We will certainly miss your warm and guiding presence on the Executive Board and wish you nothing but the best in your future endeavors. You have ensured a strong legacy of sincerity and professionalism through your leadership and we are thrilled to see you take the skills you have developed through your term as Co-President into the world of Politics.
Best Regards,
Maddie DeMarco
Co-President
Gina Maria Vreeland
Director of Communications
To learn more about Caroline and her time with WLI, click here to read her E-Board Spotlight.
Morgan,
We are delighted to have had this year with you and treasure everything you have taught us. Through your time with WLI and while maintaining a part-time job, you have demonstrated how to successfully and eloquently transition into the "real world". As your protégés, we have had the pleasure of getting to know you in a more intensive aspect, which has allowed us to see how well you can handle all of your other responsibilities. You have not only been an amazing mentor and inspiring young leader, but also a friend to all in need. We can speak first-hand on your willingness to make others feel welcomed and comfortable as well as to be a loyal friend.
Your presence as a woman of color in a predominantly white institution should not be taken for granted. You have shown your fellow members of the Executive board a different perspective and have made us all more cognizant of the ways in which we can help other people of color on Saint Joseph's campus feel more welcomed. Thank you for all that you have done for the Executive Board, WLI, SJU, and for both of us. We wish you the very best in this next chapter of your life and career.
Best Regards,
Erin Fenzel
Co-Director of Campus Relations
Kelsey Welsh
Co-Director of Campus Relations
To learn more about Morgan and her time with WLI, click here to read her E-Board Spotlight.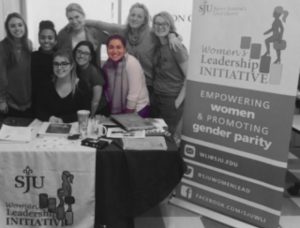 With Caroline and Morgan each having such a long-standing presence with Women's Leadership Initiative, they have each become an integral link in the chain of our legacy. Without their experienced leadership, WLI would not have seen as much growth as was realized this academic year. As Caroline and Morgan transition into the professional world, we know that they carry with them the skills and tools they need to succeed and thrive as young women. The Women's Leadership Initiative Executive Board would like to extend our thanks to Caroline and Morgan for their time and dedication to our organization.

About the Author:
Gina Maria Vreeland, Class of 2020
My primary role on WLI's Executive Board is Director of Communications. In this capacity, I lead a team of three women who comprise the Communications Team. My team is responsible for the entirety of WLI's online and print presence. I also serve as the Chair of our
Women's Health Subcommittee
, which ensured the installation of trash receptacles for the disposal of feminine hygiene products in women's restroom stalls on SJU's campus in 2019. Happy Reading!